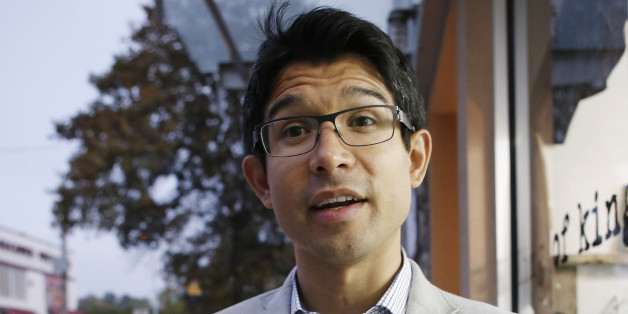 The bill that created New York City's popular municipal ID program has a clause protecting undocumented New Yorkers from a conservative White House in 2017, The New York Post reported this week.
New York City officially started issuing municipal ID cards last month in order to provide the city's 500,000 undocumented immigrants, as well as others, access to multiple city services.
Applicants to the program must provide their name, address, and proof that they live in the city's five boroughs, among other personal data. That information, according to a clause in the bill that created the program, can be destroyed by the city on Dec. 30, 2016 -- just three weeks before the next president would walk into the Oval Office.
City council member Carlos Menchaca (D-Brooklyn) explained to The Post that the clause was included "in case a Tea Party Republican comes into office and says, 'We want all of the data from all of the municipal ID programs in the country,' we're going to take the data."
It's part of an effort to shield the city's large undocumented population from federal immigration officials, who have deported thousands of residents throughout the years.
In November, Mayor Bill de Blasio signed into law two bills limiting the city's cooperation with deportations conducted by U.S. Immigration and Customs Enforcement. The bills also eliminated the presence of ICE officials at city jails, and many other city facilities.
New York City became the largest American city to have a municipal ID program last month. More than 200,000 New Yorkers have set up appointments to get the ID cards throughout the past month, far exceeding expectations.
San Francisco, Los Angeles, Oakland, Washington D.C., and New Haven all have similar municipal ID programs.

Visit the New York Post for more on the story.