Warning: This post contains fair amounts of nudity and may not be suitable for work.
Next month, Ontario's THEMUSEUM is "Getting Naked," presenting an exhibition of over 100 works -- all nudes -- shown together for the very first time. The artworks hail from the 17,000-work collection of The Canadian Art Bank, the world's largest collection of Canadian contemporary art.
While the Art Bank regularly exhibits approximately one third of its works in public and private spaces -- be they board rooms or outreach programs -- the nudes in its collection often go unseen. Now, few disciplines have, for centuries, been as obsessed with the naked body as the art world -- reveling in all its sensual, aesthetic and all-natural glory. THEMUSEUM is hardly an exception.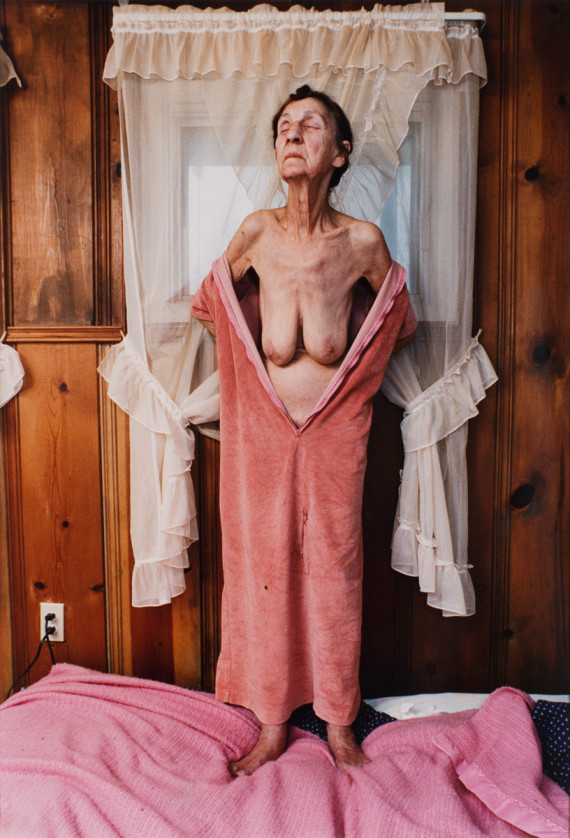 Donigan Cumming
The museum is rounding up the many all-but-forgotten Art Bank nudes and displaying them together, thus sparking a dialogue between the many perspectives, styles, media and messages of the nude rendering. Some, like the works of Fred Ross, are erotic yet challenging, depicting a woman boldly in control of her own pleasure. Artists like Donigan Cumming portray nude women not often immortalized in paint, capturing the beauty and grace of the aging naked form. And then there's Norval Morrissau, who transforms the naked body into an abstract playground of curves and shapes, fading in and out of recognition. As the exhibition clearly communicates, there is no one way to present an unclothed body; the possibilities multiply with every new artist who engages with the subject matter.
"This is a rare opportunity to not only see these incredible works of art but also have a conversation about why Canadian culture shies away from nudity," explained David Marskell, CEO of THEMUSEUM. "As Canadian citizens, we own these works of art but until now there hasn't been an opportunity to view them all at once. THEMUSEUM is going to pair the exhibit with discussions around nudity and culture. We want this exhibit to inspire discussion."
Inspire discussion it will. In conjunction with the exhibition, THEMUSEUM is hosting a the Naked Dialogues, a series of lively talks and workshops revolving around the unclothed state. Topics include nudity and food in the kitchen, the idea of private versus public nudity, and the rise of the nude selfie. If you ever wanted an artsy excuse to obsess over all things undressed, this is your chance.
See a preview of the exhibition, which opens on March 6, 2015, below, and head to THEMUSEUM website for more programming details.
PHOTO GALLERY
Naked Dialogues
BEFORE YOU GO
PHOTO GALLERY
Art History's Most Erotic Artworks