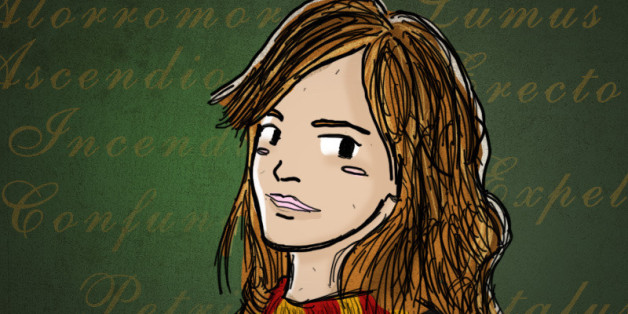 In Greek mythology, Hermione was the only child of King Menelaus of Sparta and his wife, Helen of Troy. Prior to the Trojan War, Hermione was betrothed by Tyndareus, her grandfather, to Orestes. However, during the Trojan War, Menelaus promised her to Neoptolemus, also known as Pyrrhus, son of Achilles. Historical sources disagree over whether such a dual promise actually occurred.
Regardless, ten years after the end of the Trojan War, Neoptolemus claimed Hermione as his wife. Their marriage is mentioned in Book 4 of the Odyssey, when Telemachus, son of Odysseus, visits Sparta and meets Helen and Menelaus.
Shortly after settling into the domestic life, however, conflict arose between Hermione and Andromache (widow of Hector, prince of Troy and elder brother of Paris), the concubine Neoptolemus had obtained as a prize after the sack of Troy. Hermione blamed Andromache for her inability to become pregnant, claiming that she was casting spells on her to keep her barren. She asked her father to kill Andromache while Neoptolemus was away at war, but when he chose not to go through with the murder, Hermione fled from Epirus with her cousin Orestes.
Hermione and Orestes were married, and she gave birth to his heir Tisamenus. The myths do not mention Hermione after that, though it is said that Orestes later married his half-sister Erigone, daughter of Clytemnestra and Aigisthus, who was Orestes' second cousin.
In the modern world, Hermione is more commonly known as the smart, witty redhead in J.K. Rowling's successful Harry Potter fantasy series.
Extended Entry text
BEFORE YOU GO
PHOTO GALLERY
'Harry Potter': Where Are They Now?