What are some simple, everyday things to incorporate into your skin care regimen that will help your skin 20-30 years down the line? Board-certified dermatologist Dr. Jeanine B. Downie recommends applying a sunblock of at least SPF 30 everyday, rain or shine, January through December. Use a hypoallergenic sunscreen so that you can also wear it around your eyes. Our eyes have the thinnest amount of skin around them, and they tend to show signs of aging first, so be sure not to rub them. Gently tissue off your makeup at night, and if you have allergies, don't rub your itchy eyes! Don't forget to include your neck in your skin care routine, including applying SPF each day.
For more of Dr. Jeanine B. Downie's advice, view the slideshow below:
PHOTO GALLERY
Dr. Jeanine Downie's Skin Care Tips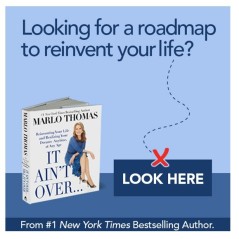 Add Marlo On Facebook:
Follow Marlo on Twitter:
Sign up to receive my email newsletter each week - It will keep you up-to-date on upcoming articles, Mondays with Marlo guests, videos, and more!