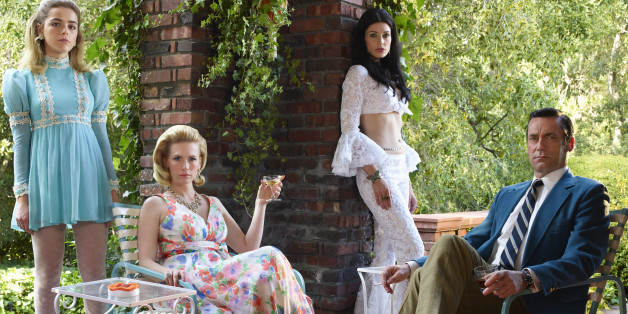 "Mad Men" has featured anachronistic music cues in the past, but creator Matthew Weiner often keeps the show's tracks accurate to era. "Although we take license for artistic purposes with the end-title music, we never want the source music to break from the time period we are trying to recreate," Weiner told the New York Times in 2012, after he was criticized for an anachronistic song choice.
With that in mind, consider this first teaser for the final episodes of "Mad Men," a visual representation of the preview photos AMC released on Wednesday. Diana Ross' "Love Hangover" plays over images of Don, Peggy, Pete, Stan, Roger and Joan. The song's release date? March 1976. The mid-season "Mad Men" finale took place in 1969.
Watch the teaser below. "Mad Men" returns on April 5.
BEFORE YOU GO
PHOTO GALLERY
"Mad Men" Season 6 and 7