Is there any help for treating deep wrinkles? Board-certified dermatologist Dr. Jeanine B. Downie says that regardless of your age, the first thing you should do to prevent further skin damage is to start applying a sunscreen of at least SPF 30 everyday. If you want a treatment that's going to give you visible results when it comes to treating deep wrinkles, Dr. Downie recommends an in-office procedure using a fraxel laser. This procedure will leave you red for 1-2 days following, but it works very well as a deep wrinkle treatment. Be sure to have a board-certified dermatologist assess your wrinkles before scheduling any treatments.
For more of Dr. Jeanine B. Downie's advice, view the slideshow below:
PHOTO GALLERY
Dr. Jeanine Downie's Skin Care Tips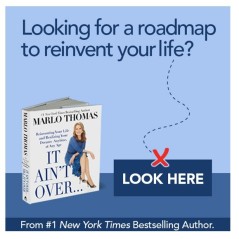 Add Marlo On Facebook:
Follow Marlo on Twitter:
Sign up to receive my email newsletter each week - It will keep you up-to-date on upcoming articles, Mondays with Marlo guests, videos, and more!