What three things we can incorporate into our daily skin care routine for healthier skin? Board-certified dermatologist Dr. Jeanine B. Downie cannot say this enough: Apply SPF 30 every single day! Exercising regularly also helps to secrete important elements into your system, and works to keep your skin looking great, giving it a healthy glow. Having a monthly chemical peel will also help keep your skin in the best shape possible. As we age, our skin doesn't shed as rapidly as it did before. Having a chemical peel helps with your skin's texture, tone, acne breakouts and fine lines. Also, make sure you're drinking lots of water! It will help to keep your skin hydrated.
For more of Dr. Jeanine B. Downie's advice, view the slideshow below:
PHOTO GALLERY
Dr. Jeanine Downie's Skin Care Tips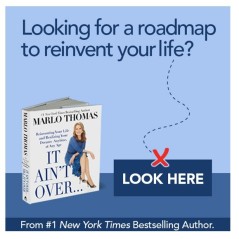 Add Marlo On Facebook:
Follow Marlo on Twitter:
Sign up to receive my email newsletter each week - It will keep you up-to-date on upcoming articles, Mondays with Marlo guests, videos, and more!