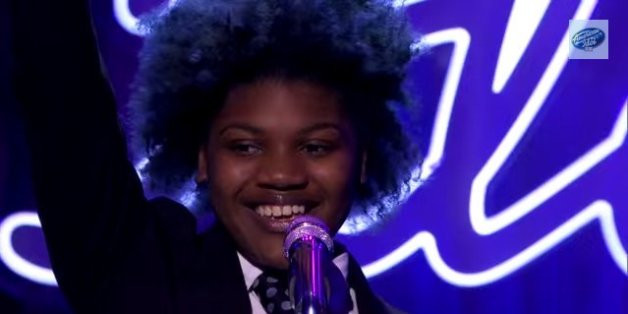 Securing 13 of the top 24 spots, teens are officially taking over Season 14 of "American Idol."
So far, the young performers have made it through auditions, tested their skills during Hollywood Week and performed on the House of Blues stage in Los Angeles.
Check out their latest performances below that got them pushed to the next round where they'll be singing for viewers' votes.
Tune in for the next episode of "American Idol" on Feb. 25 at 8 p.m. EST.
1. Lovey James, 17
"Wings" by Little Mix
2. Adanna Duru, 18
"It's a Man's Man's Man's World" by James Brown
3. Maddie Walker, 16
"Big Girls Don't Cry" by Fergie
4. Daniel Seavey, 15
"Straight Up" by Paula Abdul
5. Tyanna Jones, 16
"Love on Top" by Beyoncé
6. Shannon Berthiaume, 17
"Piece of My Heart" by Janis Joplin
7. Jax, 18
"You and I" by Lady Gaga
8. Katherine Winston, 18
"Rhiannon" by Fleetwood Mac
9. Trevor Douglas, 16
"Burning Love" by Elvis Presley
10. Sarina-Joi Crowe, 19
"Big White Room" by Jessie J
11. Qaasim Middleton, 18
"Satisfaction" by Allen Stone
12. Riley Bria, 18
"Love This Pain" by Lady Antebellum
13. Shi Scott, 19
"Higher Ground" by Stevie Wonder
Follow HuffPost Teen on
Twitter |
Instagram |
Tumblr |
Pheed |
BEFORE YOU GO
PHOTO GALLERY
American Idol Judges Through The Years