It is not often that the word "nutritious" is paired with "chocolate bar." The two terms usually sit on opposite sides of the health spectrum. But today, with the help of food blogger Half Baked Harvest, these two entities have been united in the most delicious of recipes. Would you take a look at these beauties?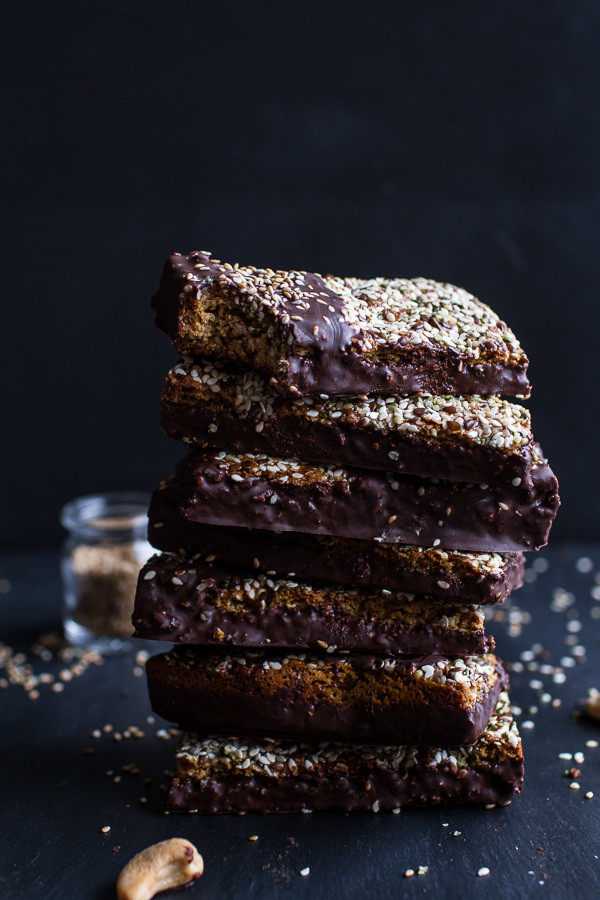 Photo Credit: Half Baked Harvest
Don't worry, we drooled a little too when we first saw these chocolate bars. What you're looking at are dark chocolate dipped coconut cashew sesame bars. These are good.
We know that they don't look healthy. Actually, they appear to be absolutely indulgent, which makes us worry they'll go right to our hips. But this healthy chocolate bar is mostly made up of raw cashews (that you then roast). It also has sesame, flax, quinoa and hemp seeds in the mix. Plus coconut, for good measure. All that good-for-you stuff is then dipped in dark chocolate -- the kind of chocolate we're always told is good for us -- to become the healthy chocolate bar we can't wait to devour.
Because this chocolate bar is made up mostly of nuts, it almost tastes like a Reese's Peanut Butter Cup. The only difference is that you can feel good about eating two of these. Also, because they're so healthy you can get away with eating them for breakfast. (Chocolate for breakfast is ALWAYS a good idea.)
Stop wasting any more time, and get the recipe for these healthy chocolate bars right now. If you need more convincing, take another look: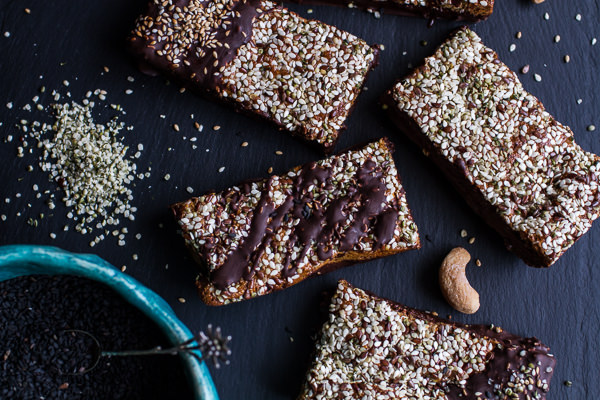 Want to read more from HuffPost Taste? Follow us on Twitter, Facebook, Pinterest and Tumblr.
BEFORE YOU GO
PHOTO GALLERY
100 Chocolate Recipes