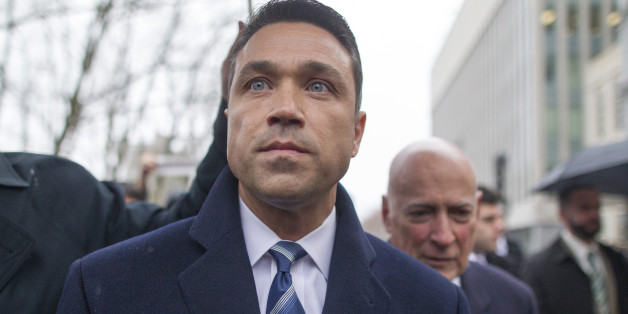 New York Gov. Andrew Cuomo has scheduled a special election on May 5 for voters in Staten Island and a sliver of Brooklyn to choose a replacement for former Rep. Michael Grimm (R-N.Y.), who resigned from Congress in January after pleading guilty to felony tax fraud.
Despite the fact that he'd been indicted for 20 counts of fraud, Grimm easily won his bid for re-election last year in New York's Republican-leaning 11th District, only to leave office less than two months later. The former FBI agent and businessman made headlines during his congressional tenure when he was caught on video threatening to throw a reporter off a balcony.
Staten Island District Attorney Dan Donovan, the prosecutor who failed to get an indictment in the Eric Garner chokehold case, is the likely GOP candidate for Grimm's seat. Donovan has received high-profile support from local party leaders, including former New York Mayor Rudy Giuliani, who said he's "involved 100 percent for Dan." But while Giuliani publicly campaigned with Donovan, other Republicans expressed concerns that aligning with a controversial figure from the Garner case would compromise the party's effort to appeal to minority voters.
Democrats are still considering a number of potential candidates for a probable run against Donovan.
BEFORE YOU GO
PHOTO GALLERY
Eric Garner