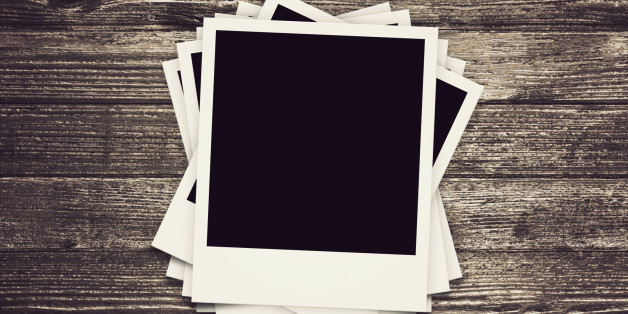 This week, author and artist Miranda July joined Instagram, greeting fans with an unusually provocative twist on a fairly standard book announcement pic: her new novel posed between bare, spreadeagled legs. "The birth of my Instagram account," she dryly captioned her first photo on the site. After just this one post, July already has over 6,000 followers.
While tweeting has become almost de rigueur among the literati, despite the some resistance from old-school authors such as Jonathan Franzen, Instagram's more visual platform hasn't caught on to the same degree. Perhaps that makes sense; Twitter may fracture our attention spans and distract us from reading Proust, but it also encourages writers to prune their overly wordy statements and use words more conscientiously. They can engage in bantering conversations with other authors, plug each other's books and articles, and hop on to bookish hashtags.
Instagram, meanwhile, asks us to think aesthetically -- a tall order for masters of the written word. (Plus, repeatedly instagramming photos of your new book on a table probably doesn't seem like very effective PR anyway.) But we book nerds love a good visual as much as anyone, especially if that image includes our favorite things: books. So we've assembled a few of our favorite bookish Instagrams around, from big-time authors to publishers to general reading fun.
McSweeney's
This indie publisher is willing to try some wacky stunts on their Instagram -- for example, they've spelled out "Happy New Year!" over six posts that appear as a full message when you view their landing page on Instagram.
Hot Dudes Reading
Eye and brain candy for those of us who enjoy looking at cute boys.
Riverhead Books
Publishers have been stepping up their Instagram games, and Riverhead is a shining example, featuring literary quotes paired with images, quirky photos of their new books, and more readerly fun.
Elizabeth Gilbert
If you love Gilbert's writing and/or cutely illustrated inspirational quotes, her feed might be perfect for you.
826 Valencia
Dave Eggers' writing project finds cool ways to feature its young students on Instagram, including these gorgeous visualizations of their short poems.
Ernest Hemingway Foundation
Hemingway in 15 seconds? What else is Instagram video for? The Ernest Hemingway Foundation doesn't update too frequently, but these videos are worth subscribing for.
Cats Only Book Club
Cats+books=yes. Yes forever.
No Cats Allowed Book Club
Okay, some readers prefer dogs. Here you guys go!
Crown Publishing
Crown goes far beyond plugging their own titles to sheer book porn like this nighttime library shot.
The Paris Review
The Paris Review's vast trove of in-depth interviews with authors is unparalleled, and using their Instagram account to resurface interesting quotes from them -- as well as poems -- is a brilliant use of the medium.
Cheryl Strayed
There are a lot of Strayed-in-Hollywood pics on this feed right now, but if you're a Wild superfan or have loved her since "Dear Sugar," her account is worth the follow.
Subway Book Review
Lovely photos, lovely thoughts on literature from all sorts of subway travelers.
Spoonbill & Sugartown
Bookstore cats and a knack for ferreting out unusual and lovely cover art distinguish this Williamsburg bookstore's Instagram.
Kate Gavino
These quirky illustrations of author quotes are a must-follow.
Strand Books
Bookshelf porn and a bookstore puppy. Yes.
BEFORE YOU GO
PHOTO GALLERY
Science Fiction Books You Need To Read