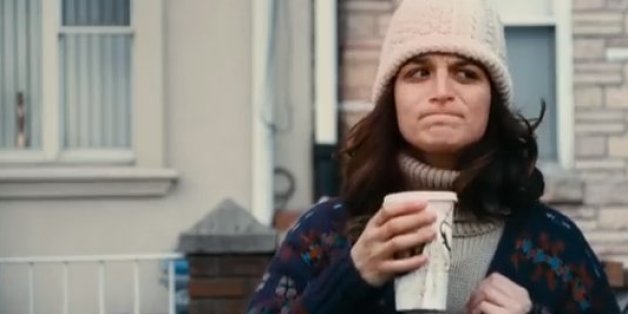 If you judged the world of film by the nominee pool for the 2015 Oscar's award show, you might assume that most films are written, produced and directed by white men.
Indeed, there wasn't a single female nominee for Best Director, Best Original Screenplay, Best Adapted Screenplay, Best Cinematography, Best Original Score or Best Sound Mixing. Not a single one.
These embarrassing omissions reveal the way the film industry as a whole continues to exclude women, particularly women of color. Indeed, in 2014, only one of the 100 highest grossing films was directed by a woman, according to IndieWire. That single female director was the already famous Angelina Jolie.
This gender disparity matters -- and not just to women trying to make movies in Hollywood. It influences the stories that audiences see onscreen: A 2014 San Diego State University study found that movies with at least one female writer or director were nearly 10 times more likely to have a female protagonist.
If you want to see the complexities of the female experience onscreen, you should watch movies made by women. And as "Selma" director Ava DuVernay skillfully reminded audiences this year, women are exceptionally capable of portraying powerful narratives about men. Despite the bleak statistics, there are tons of brilliant women-made films out there. Here are some of our favorite female-written and/or directed films that hit theaters over the past year:
1. "Obvious Child"
This may be an obvious suggestion, but this brave film about abortion belongs on every list of top female-made films. Writer/director Gillian Robespierre's very first feature film, "Obvious Child" turns the oft-silent or sanitized abortion story into a hilarious, heartwarming rom-com. Featuring the wicked talented Jenny Slate -- (aka Marcel the Shell!) this film is filled with interesting, complex female characters.
2. "Selma"
The Academy snubbed director Ava DuVernay -- who many critics hope would be the first black woman to earn a Best Director nomination after years of the Academy erasing minority voices -- but that doesn't take away from her magnificent achievement in making "Selma." The film brings the Civil Rights Movement to life with its depictions of Dr. Martin Luther King, Jr.'s Selma-to-Montgomery marches in 1965. In addition to directing the film, DuVernay took on the intimidating task of rewriting King's speeches for the film and wrote roles for several of the black female activists who worked alongside King -- many of whom history tends to neglect.
3. Girlhood
Written and directed by Céline Sciamma, this coming-of-age film centers on the life of Marieme, a young French girl played by Karidja Touré. It's already racked up rave reviews for its honest portrayal of young female sexuality, and its ability to toe the line between heart-wrenching and joyful moments.
4. "Citizen Koch"
Tia Lessin and Carl Deal co-directed this documentary about the Koch brothers and how they used their massive fortune to manipulate American politics. The topic proved its own relevance when the Independent Television Service withdrew funding midway through the production after officials became concerned about angering their major donor -- one of the Koch brothers. Luckily, a successful Kickstarter campaign saved the project, which was a semi-finalist for a 2015 Oscar nomination for Best Documentary. This film seems even more urgent now, after the Koch brothers announced their mission to spend $889 million dollars on the 2016 election.
5. "A Girl Walks Alone At Night"
You may think you've had your fill of vampire film; but this pulp masterpiece written and directed by Ana Lily Amirpour will change your mind. The first Iranian vampire film ever made, "A Girl Walks Alone At Night" earned great reviews across the board for its beautiful, terrifying new take on American horror.
6. "The Babadook"
Australian director Jennifer Kent's insane debut film "The Babadook," is a seriously twisted tale of suburban motherhood -- and a must see for any horror fan. This film, which was voted Best First Feature at the 2014 New York Film Critics Circle Awards, led New Yorker critic Anthony Lane to write: "Let a law be passed, requiring all horror films to be made by female directors." If you watch it, be warned -- the director of "The Exorcist" called it the scariest movie he's ever seen.
7. "Citizen Four"
Oscar-nominated documentary "Citizen Four" offers an incredible inside-look at whistleblower Edward Snowden's life before, during and after he leaked vast troves of confidential NSA documents to reporters. Laura Poitras directed and co-produced the film, along with Mathilde Bonnefoy and Dirk Wilutzkyoffer. "Citizen Four" is a fascinating mix of mundane and dramatic moments: As Snowden casually orders hotel room service; a shell-shocked America is learning the most sinister truths about the NSA's egregious privacy violations.
8. "Zero Motivation"
"Zero Motivation," writer/director Talya Lavie's first feature film, takes a darkly humorous look at the lives of Israeli women during their mandatory military service in a human-resources office. The film rocketed to international attention, earning Lavie top prize at the Tribeca Film Festival, as well as the inevitable comparisons to Lena Dunham. The film defies categorization -- it is a well-executed military movie without a single combat scene. (Unless you count one bloody fight involving a staple gun. )
9. "She's Beautiful When She's Angry"
Directed by Mary Dore, who also co-produced the film alongside Nancy Kennedy, "She's Beautiful When She's Angry" tells the story of the feminist movement that you didn't learn about in American history class. Dore uses present-day interviews with scores of activists and fascinating archival footage to bring the many faces of the many factions of the feminist movement together in a powerful, inspiring narrative.
10. "Palo Alto"
As the latest filmmaker to emerge from Hollywood's family dynasty, 27-year-old Gia Coppola wrote and directed this dreamy cinematic ode to adolescent angst. "Palo Alto" was based on a book of short stories by James Franco, who also stars in the film.
BEFORE YOU GO
PHOTO GALLERY
Women in Film: Where Are They?