After all the amazing beauty transformations we've seen during this red carpet season, we were anxiously waiting to find out what other hair and makeup surprises Hollywood's leading ladies had in store.
At this year's Oscars, actresses like Margot Robbie and Naomi Watts sported sexy lob hairstyles. Chrissy Teigen and America Ferrera kept is classic with glamorous loose waves. Meanwhile, Lupita Nyong'o represented for the natural-haired ladies with a teeny weenie Afro.
However, bold lipstick looks in shades of burgundy and red were the standout trend of the night.
Check out our picks for best beauty looks at the 2015 Oscars below, and tell us which is your favorite.
BEST: Margot Robbie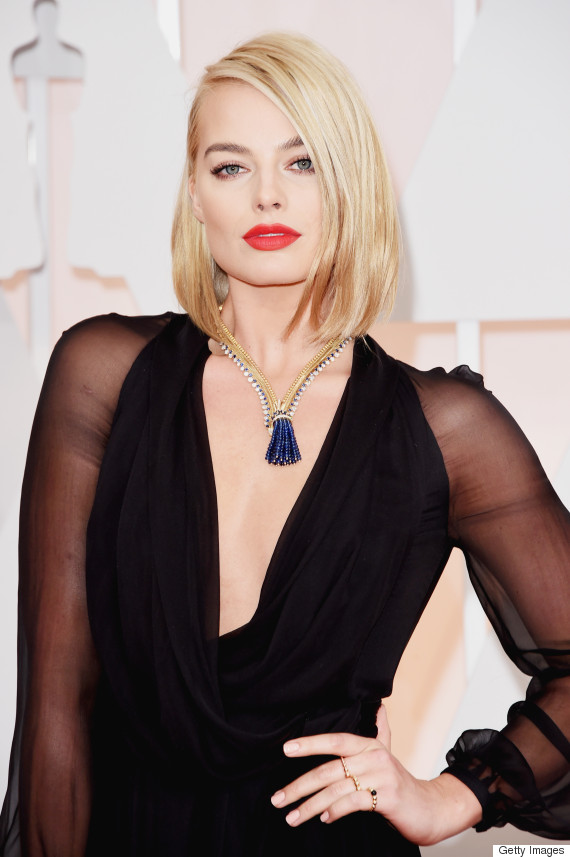 The "Focus" actress nails it every single time she hits the red carpet. We love how she styled her blonde lob super straight and kept her makeup simple with matte foundation and red lipstick.
BEST: Lupita Nyong'o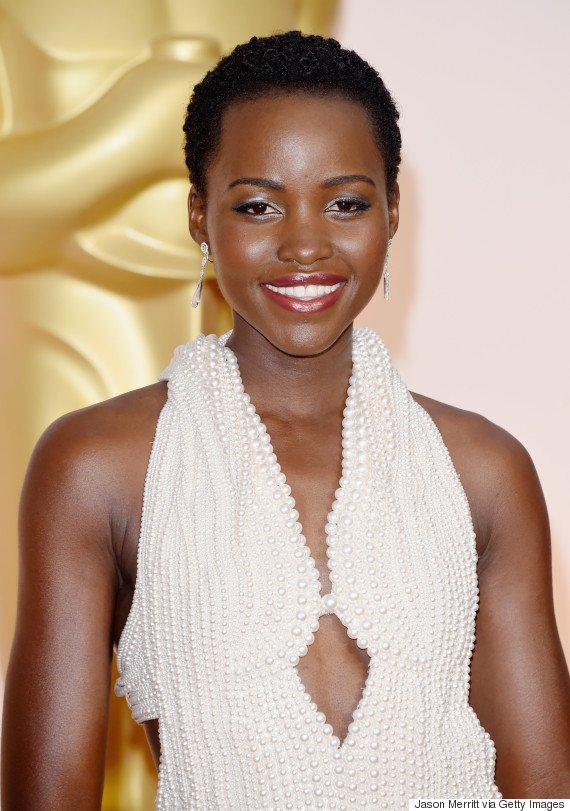 Nyong'o is practically dripping in pearls, so we love that she kept her hair simple with a short curly 'fro and amped her makeup up with bold brows, metallic eyeshadow and raisin-colored lipstick.
BEST: Chloe Grace Moretz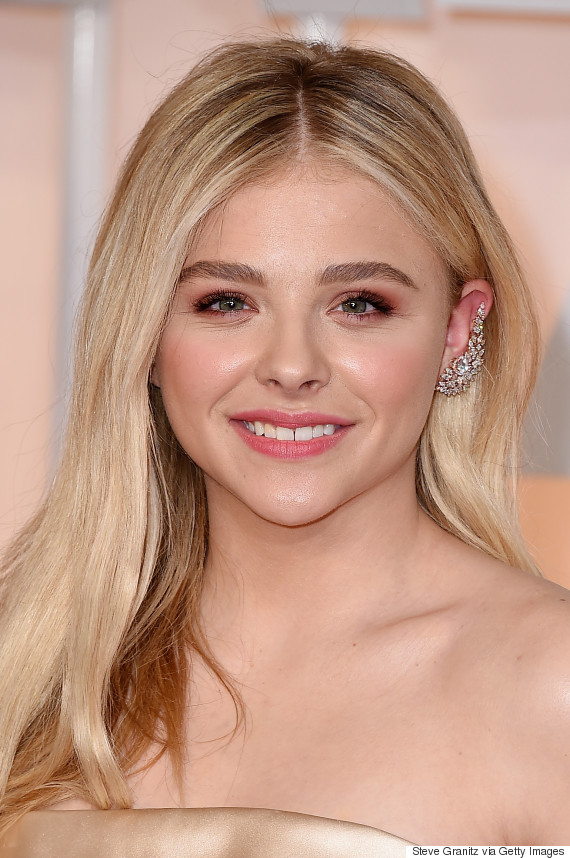 Our jaws dropped to the floor when Moretz appeared at the Oscars looking absolutely radiant with flowing blonde locks, dewy skin and berry pink-stained lips.
BEST: Chrissy Teigen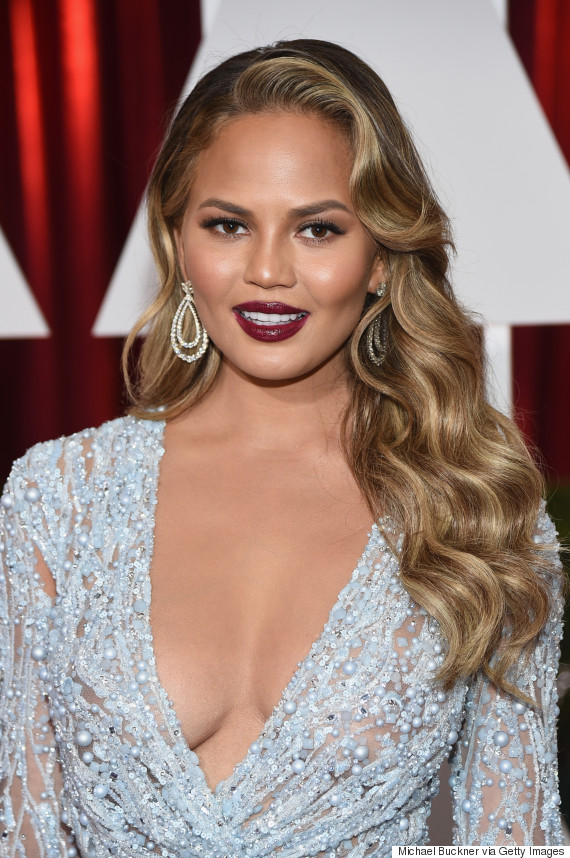 Is it just us or does the Sports Illustrated swimsuit model look like she's been taking beauty cues from Beyoncé? Teigen channels Queen Bey here with those retro-inspired waves, bronzed skin and creamy wine lipstick.
BEST: Anna Kendrick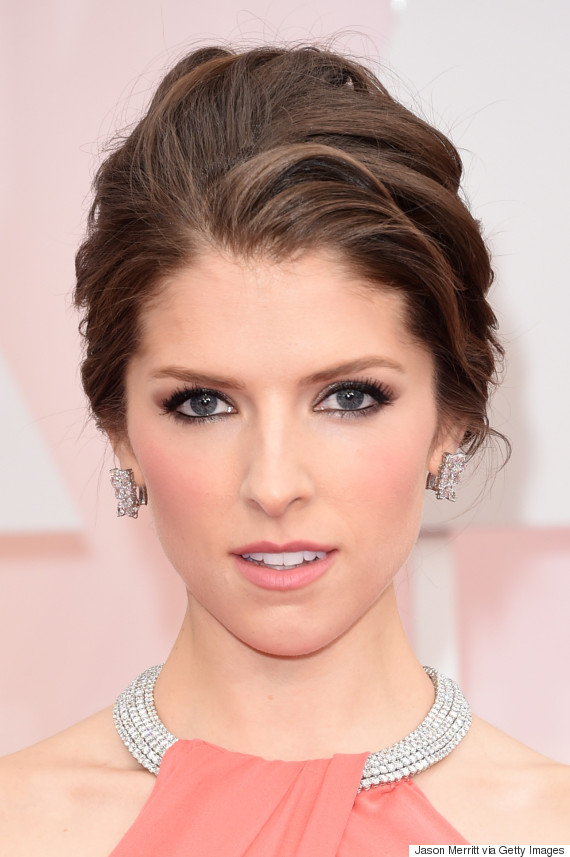 We're pretty sure Kendrick's Oscar beauty look was inspired by angels because she looks heavenly with her rosy cheeks and matte pink lips. And that textured updo allows her metallic gray eyeshadow and those sparkly earrings to really stand out.
BEST: Naomi Watts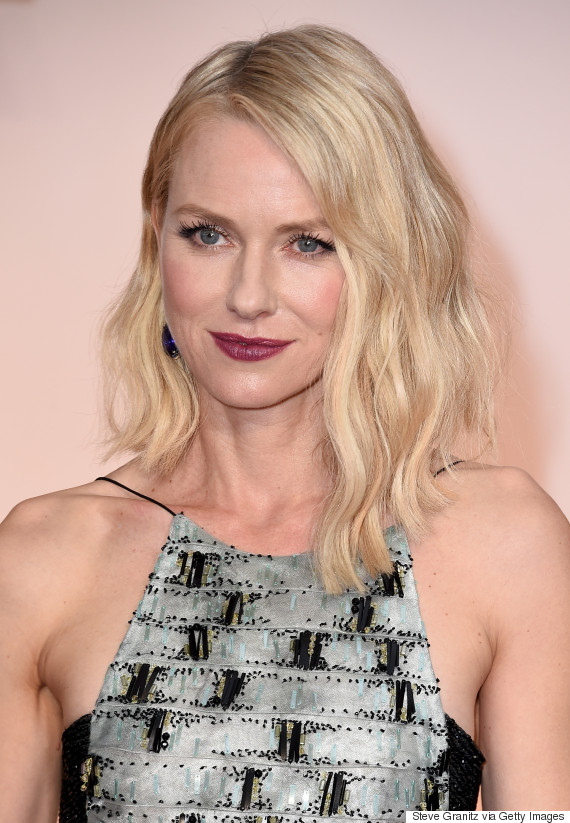 Watts went a bit edgy with beachy waves, contoured cheeks and vampy lipstick. While it was a sharp departure from the sophisticated hair and makeup we're used to seeing her wear, it meshed well with her quirky bandeau style dress.
BEST: America Ferrera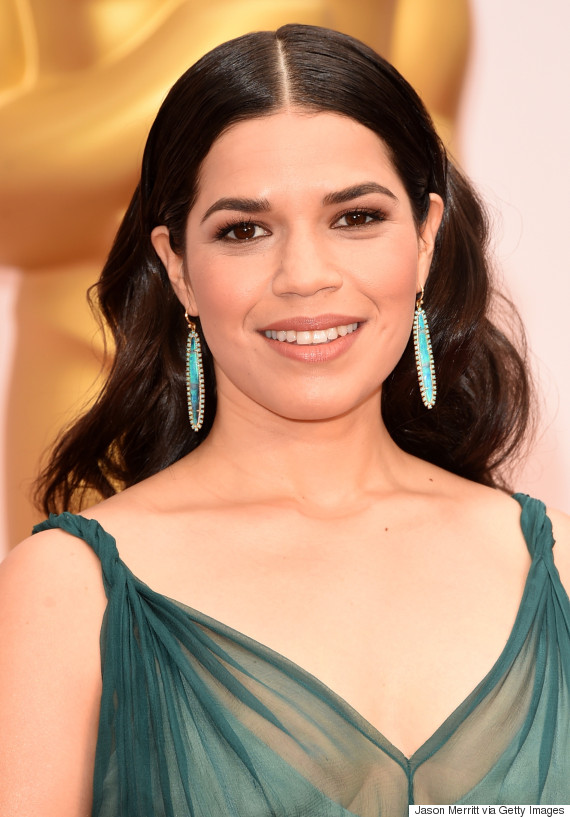 Ferrera looked enchanting with her hair styled in a center part and loose waves that cascaded down the back of her gorgeous green gown. Sable smokey eye makeup and nude lipstick warmed up the actress' creamy complexion.
BEFORE YOU GO
PHOTO GALLERY
Oscars Red Carpet 2015