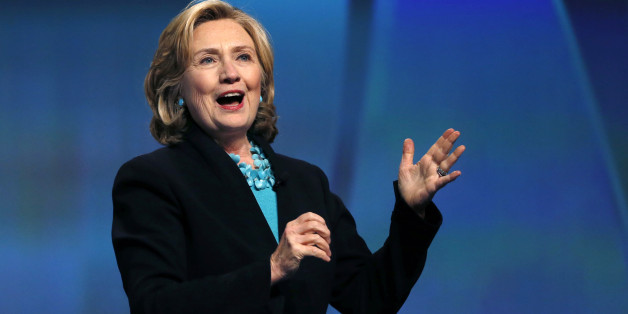 A few days after the over-reliance on anonymous sources in coverage of Hillary Clinton's proto-campaign was sharply criticized on the record by actual intimates of the campaign -- raising questions about whether political reporters should install higher standards for citing anonymous sources -- anonymous sources and political reporters bravely forged ahead, ensuring the continuance of the practice.
In 2016, a challenge for Clinton will be adapting to the political moment with a fresh image while remaining true to her settled identity. "Look at Budweiser," said a former campaign adviser to President Obama, who spoke on the condition of anonymity to talk candidly. "That's what Hillary Clinton is. She's not a microbrew. She's one of the biggest, most powerful brands ever in the country, and recognizing that is important."
This is a thing that happened: A person who simply wanted to offer the opinion, "This politician is a powerful brand, as big as it gets," had to conceal their identity to speak "candidly" about it. What a world!
Anyway, "We've got to include the banal observations of this nobody in this hot, hot story about whether Hillary Clinton is a fast-food burrito or a bottle of beer," reporters Philip Rucker and Anne Gearan told their editor, who for some reason agreed.
Would you like to follow me on Twitter? Because why not?

BEFORE YOU GO
PHOTO GALLERY
Hillary Clinton