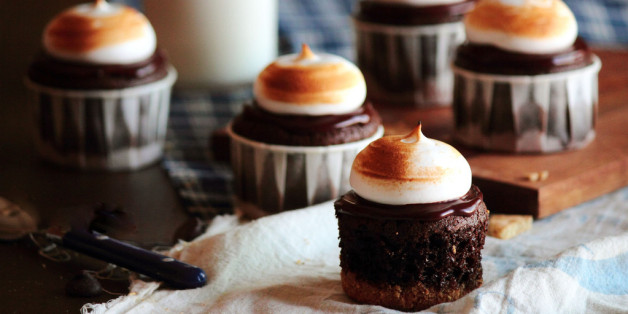 If the sight of a cupcake makes you groan, just know that you're not alone. There was a time when we adored cupcakes, when we were excited to get our hands on one. The magic of these little cakes carried over from childhood birthday parties well into our adult lives. But that was before cupcake shops became just as commonplace as Starbucks.
Now, we're just a little sick of seeing cupcakes and all their wild flavors and decorations. Once they became topped with bacon and chicken wings, we knew it had gone too far. But still, when we get our hands on a really good cupcake -- like the 50 recipes we've found below -- it's hard to deny how good they are. These 50 cupcakes remind us that somewhere deep inside, we still (and probably always will) adore these miniature cakes.
PHOTO GALLERY
Cupcake Recipes
Want to read more from HuffPost Taste? Follow us on Twitter, Facebook, Pinterest and Tumblr.
BEFORE YOU GO
PHOTO GALLERY
Flourless Cakes