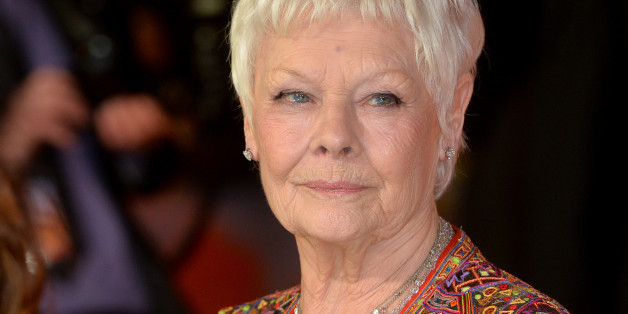 We all have trigger words -- you know the things that send us flying over the top. And for 80-year-old Oscar-winning actress Judi Dench, that trigger word is "retirement," reports The Telegraph. Dench said she works actively to prevent symptoms of aging -- including learning a new fact every day and taking preventative supplements to keep memory loss at bay. She stars in "The Second Best Exotic Marigold Hotel, which premiered Feb. 16.
Aging is an inevitable, but mixed bag for Dench. "I don't want to be told I can't do something. I'll just have a go at it and I may make a terrible mess of it but I'd sooner make a mess than not have a go at all. I don't think age matters at all. What matters is your determination not to give up and not to stop learning new things, which I absolutely applaud," she told The Telegraph.
But the word "retirement" is the rudest word in Dench's dictionary, wrote The Telegraph. "And 'old' is another one," she said. "I don't allow that in my house. And being called 'vintage.' I don't want any of those old words. I like 'enthusiastic' and I like the word 'cut' because that means you've finished the shot."
Dame Judith would be pleased to know that she holds this belief in good company. Ernest Hemingway once said, "Retirement is the ugliest word in the language."
What have others had to say about aging and retirement?
From Satchel Paige comes this pearl of wisdom: "How old would you be if you didn't know how old you was?" And from George Bernard Shaw: "You don't stop laughing when you grow old, you grow old when you stop laughing."
But perhaps Sophie Loren nailed it best when she said: "There is a fountain of youth: it is your mind, your talents, the creativity you bring to your life and the lives of people you love. When you learn to tap this source, you will truly have defeated age."
Of course, she also said, "Everything you see I owe to spaghetti," and "Spaghetti can be eaten most successfully if you inhale it like a vacuum cleaner." See why we love her?
BEFORE YOU GO
PHOTO GALLERY
Late Blooming Celebrities