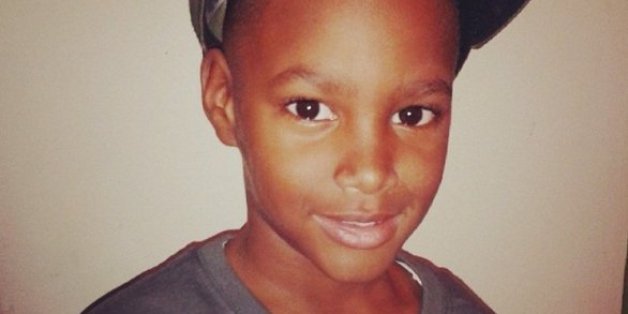 A 6-year-old Alabama boy was pronounced dead Sunday after a man who had previously set a dog on fire crashed his SUV into the child, police said.
Aiden Howard had been in critical condition since he was struck by the vehicle on Feb. 12th. The suspect, 28-year-old Juan Daniels, remains on the run, WSFA reports.
Police said Daniels was fighting with a man in an apartment complex in Montgomery. The suspect allegedly tried to run over the man, but instead crashed into an apartment, striking the child instead. Police said Daniels then fled on foot.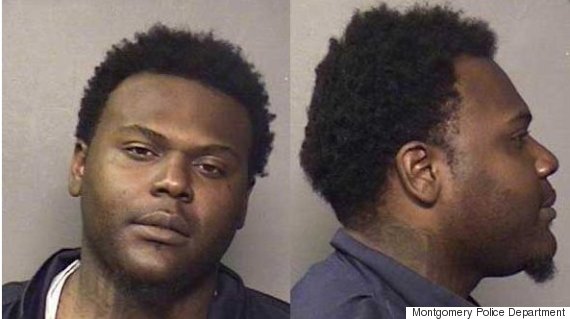 Juan Daniels
Daniels was convicted of brutally beating his mother's pit bull, then setting the dog on fire, in 2007. After a short manhunt and capture by U.S. Marshals, Daniels admitted to authorities that he set the animal on fire because he couldn't borrow the family car. The dog had been tethered to a tree and, unable to escape the flames, ripped his own skin off, WSFA reported. Despite severe burns, the pit bull survived the incident.
"WARNING: This image may be disturbing to some. Click to reveal."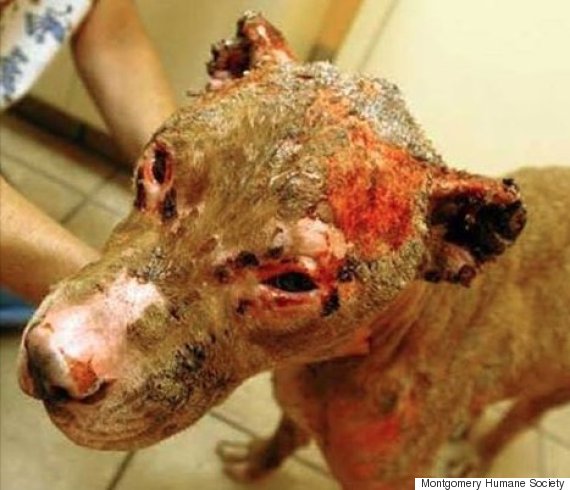 Though he was sentenced to nine years in prison for the crime in 2009, Daniels served only four years before being released in November 2013. The dog, now 12, lives with a new family that regularly updates people on his progress.
Howard was removed from life support Sunday. His aunt, Phadra Stewart, told WTVM that he was 99 percent brain dead.
Children in his first-grade class had made Valentine's day cards for the boy. His teacher, Rosemary Zenor, told the station that Howard was the only kid in class to order a $2 candy gram for his mother.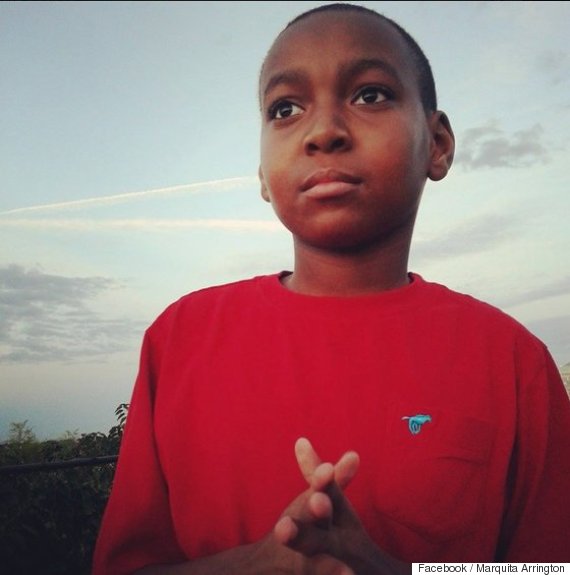 Aiden Howard
"He got along with everyone," Zenor told the Montgomery Advertiser. "He's one of those students who have to hug you when they come in and hug you when he leaves. He could be shy and outgoing at the same time. Sometimes you'd catch him and he had this little shy smile."
His mother, Marquitta Arrington, set up a GoFundMe account to help pay for the little boy's medical bills. The family is now raising money to help pay for his funeral.
"He brought so many smiles and joy to so many he came in contact with," a statement on his GoFundMe page reads. "Words cannot describe the emptiness that Aiden's passing has left for his family. Tragedies like this are seldom planned for and although we have reached our initial goal, we are continuing to attempt to raise money to help offset the cost of funeral arrangements."
Daniels is 5'9 and 250 pounds. He is considered armed and dangerous, and police say that anyone who sees him should not make contact, but immediately call authorities.
Like Us On Facebook |

Follow Us On Twitter |

Contact The Author