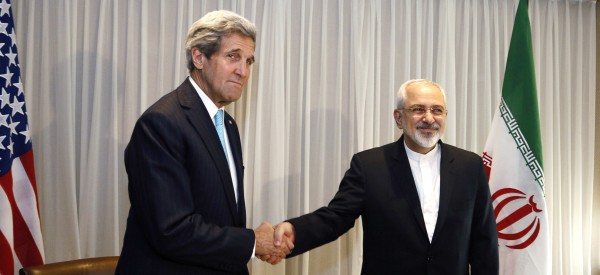 TOP STORIES
To get The Morning Email, HuffPost's daily roundup of the news, in your inbox, sign up here.
U.S.-IRAN CYBER WAR ESCALATES DESPITE TALKS "A newly disclosed National Security Agency document illustrates the striking acceleration of the use of cyberweapons by the United States and Iran against each other, both for spying and sabotage, even as Secretary of State John Kerry and his Iranian counterpart met in Geneva to try to break a stalemate in the talks over Iran's disputed nuclear program." [NYT]

OSCARS 2015: GLITZ, GLAM, AND 'BIRDMAN' "Birdman" took home best picture honors in a ceremony that failed to wow after the incredible opening number. Here's a full list of winners, along with the evening's best dressed. [HuffPost]
MALL OF AMERICA TIGHTENS SECURITY AFTER SOMALI GROUP TIED TO AL QAEDA RELEASES VIDEO The same group that took credit for the horrific Westgate mall attack in Nairobi, Kenya, called for similar attack on the Mall of America and London's Oxford Street. [USA Today]
THE VETO ERA OF THE OBAMA PRESIDENCY "The expected Keystone veto, the third and most significant of Mr. Obama's six years in office, would most likely be followed by presidential vetoes of bills that could emerge to make changes in the Affordable Care Act, impose new sanctions on Iran and roll back child nutrition standards, among others. For Mr. Obama, his Cross Townsend black roller-ball pen will become an extension of his second-term strategy to act alone in the face of Republican opposition and safeguard his legislative record." [NYT]
WHITE HOUSE TAKING AIM AT 401K FEES "The so-called fiduciary duty rule would prevent certain brokers from considering their own profits when they steer clients into particular investments, likely cutting into the fees those brokers receive when they advise clients on 401(k)s and other retirement accounts." [HuffPost]
AT LEAST 70 DEAD IN LATEST BANGLADESH FERRY ACCIDENT A cargo vessel allegedly hit the ferry, trapping many of the passengers as it sank. [AP]
TRAIL TO THE CHIEF: BUSH FAMILY, RANKED "For Jeb, the old cliche is the new cliche: Can he overcome those comparisons to the previous Bush? But if you dig deep, you'll find that this family name comes with at least as many benefits as it does liabilities. This week, we're ranking the branches of an old family tree according to their respective helpfulness for the 2016 election." [HuffPost]
WHAT'S BREWING
MORE OSCARS FUN Everybody loved Lady Gaga's "Sound of Music" tribute. People were very alarmed by John Travolta's touching of Idina Menzel's face and none too happy about Joan Rivers' In Memoriam snub. Check out the top celebrity tweets during the ceremony (THAT J. Lo, Meryl selfie), Patricia Arquette's plea for wage equality for women, Graham Moore's moving speech about staying true to yourself, all your favorite celeb couples being very lovey-dovey, that incredible "Glory" performance by Common and John Legend that brought the house down, Eddie Redmanye being the cutest during his acceptance speech and all the best Oscar GIFs. [HuffPost]
THE FEMALE EXODUS FROM THE TECH INDUSTRY "Plenty of programs now encourage girls and minorities to embrace technology at a young age. But amid all the publicity for those efforts, one truth is little discussed: Qualified women are leaving the tech industry in droves. Women in tech say filling the pipeline of talent won't do much good if women keep quitting -- it's like trying to fill a leaking bucket … A Harvard Business Review study from 2008 found that as many as 50% of women working in science, engineering and technology will, over time, leave because of hostile work environments." [LA Times]
DREAMS COME TRUE, AT A HIGHER PRICE "The Walt Disney Co. raised ticket prices to attend Disneyland, Walt Disney World and the rest of its U.S. theme parks, effective Sunday. A one-day ticket for either Disneyland or California Adventure in Anaheim, California, is now $99 for anyone 10 or older, the company said. That's up from $96." [AP]
WHO CARES ABOUT HOW SKINNY A PHONE IS? We all just want batteries that last more than five seconds. [WSJ]
EMMA WATSON IS NOT DATING PRINCE HARRY No matter how much the Internet wishes it to be true. [Time]
MICHAEL PHELPS IS ENGAGED! The 18-time Olympian gold medalist proposed to Nicole Johnson, Miss California 2010, over the weekend. [AP]
FIRST PHOTOS OF 'TRUE DETECTIVE' SEASON TWO Proof that time is a flat circle: Colin Farrell has quite the mustache, again. [HuffPost]
BEST POST-WORKOUT SNACKS Because that's what you're looking forward to, anyways. [HuffPost]
ON THE BLOG
THE RISE OF THE INDEPENDENT CONTRACTOR "The rise of 'independent contractors' is the most significant legal trend in the American workforce -- contributing directly to low pay, irregular hours, and job insecurity. What makes them 'independent contractors' is the mainly that the companies they work for say they are. So those companies don't have to pick up the costs of having full-time employees."[HuffPost]
BEFORE YOU GO
~ Don't feel sorry for the Oscar losers -- they're still walking away with a $168,000 gift bag.
~ A new peanut allergy patch is showing promise.
~ The Sesame Street "Birdman" parody is a much-watch.
~ Oscar 2015 makeup trend: bold lips.
~ Hilary Duff has called it quits with her husband Mike Comrie.
~ According to The Washington Post, "digital natives" truly love print more. We're assuming The Morning Email is the exception to that rule.
~ The Thai temple made of beer bottles.
~ All the titles you need for an impeccable drinking library.
~ Joey Logana won the Daytona 500 over the weekend.
~ And in awards shows you don't care about, here's who won big at The Razzie Awards and the Independent Spirit Awards.
~ Although we already miss New York Fashion Week, here's a look at what goes into making a Marc Jacobs runway spectacular.
~ All the people who have been thanked more than God at the Oscars.
Send tips/quips/quotes/stories/photos/events/scoops to Lauren Weber at lauren.weber@huffingtonpost.com. Follow us on Twitter @LaurenWeberHP. And like what you're reading? Sign up here to get The Morning Email delivered to you.