After 67 years of marriage, Floyd and Violet Hartwig died on February 11 just five hours apart at their home in Easton, California.
With their beds pushed together, the couple held hands up until Floyd's last breath, The Fresno Bee reports. Violet died five hours later.
"We felt blessed because we knew that's what they wanted," their daughter Donna Scharton said.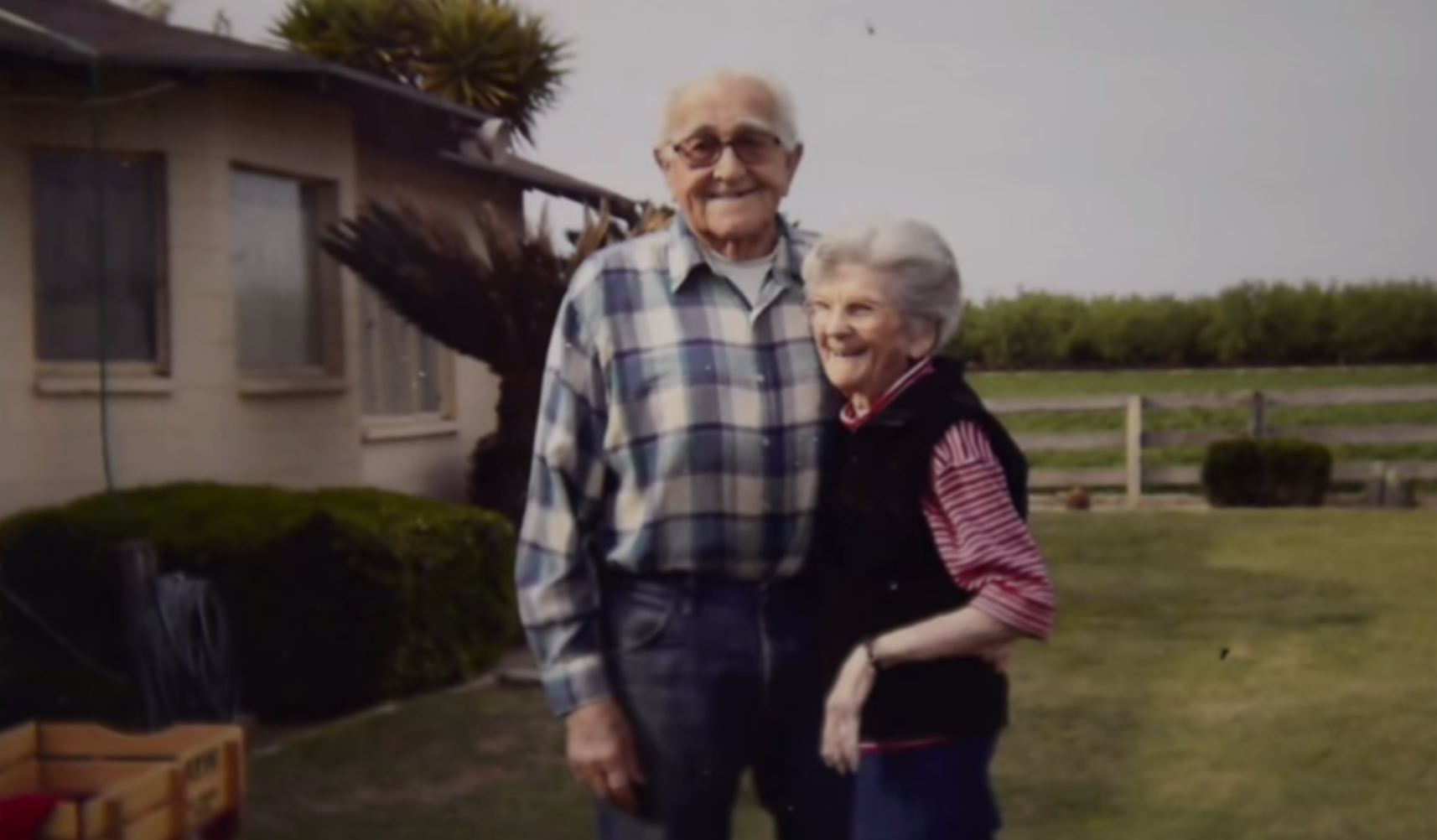 Courtesy of the family/The Fresno Bee
The pair married in August 1947 and went on to have three children together. In their later years, Floyd battled cancer and eventually was diagnosed with kidney failure just a couple of weeks before his death. Violet suffered from dementia.
"You had a sense that they had a connection, and I think that connection just came more and more and especially in the last months of their lives," Scharton told The Fresno Bee in the video above.
Even though Floyd couldn't get around well towards the end, he was always looking out for his wife.
"He would tell the doctor, 'I'm OK, I want Vi fixed,'" their daughter recalled.
In the video above, Scharton gets teary-eyed reminiscing about the lifelong love her parents shared up until the very end.
"When we went to the funeral home and saw the two caskets, it was meant to be," she said. "And that's the only way it could end."
H/T The Fresno Bee
Keep in touch! Check out HuffPost Weddings on Facebook, Twitter and Pinterest. Sign up for our newsletter here.
BEFORE YOU GO
PHOTO GALLERY
Married Couples: Then And Now