Making sacrifices is an unavoidable part of daily life for impoverished people, but many families will do whatever it takes to not give up a beloved tradition.
Across the globe, 805 million people struggle with hunger, but when poor families manage to scrape some food together, many make a point of sharing it only when all members of the clan can gather around the table.
To demonstrate how committed underserved families are to this ritual –- and that hunger can be eliminated in "our lifetime" -- the World Food Program (WFP) asked people across the globe to share images that capture loved ones breaking bread together. The aid organization, which has partnered with the EU to help feed people in need, received photos from 32 countries, and tasked celebrity chef Jamie Oliver, photographer Chris Terry and the general public with selecting their favorites.
One of the two winning photos selected by Oliver and Terry was that of a Rshi family in Laos preparing a traditional meal, called Khauchi Papa, to celebrate the new year.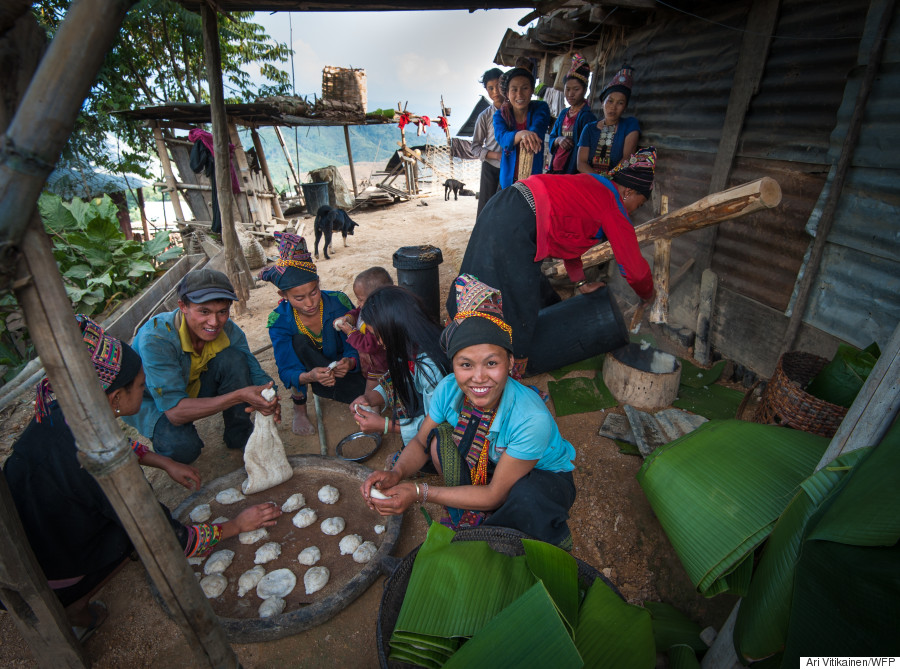 The winning photo, as decided by the public, was an image of a group of street children in Burundi crowded around a plate of food.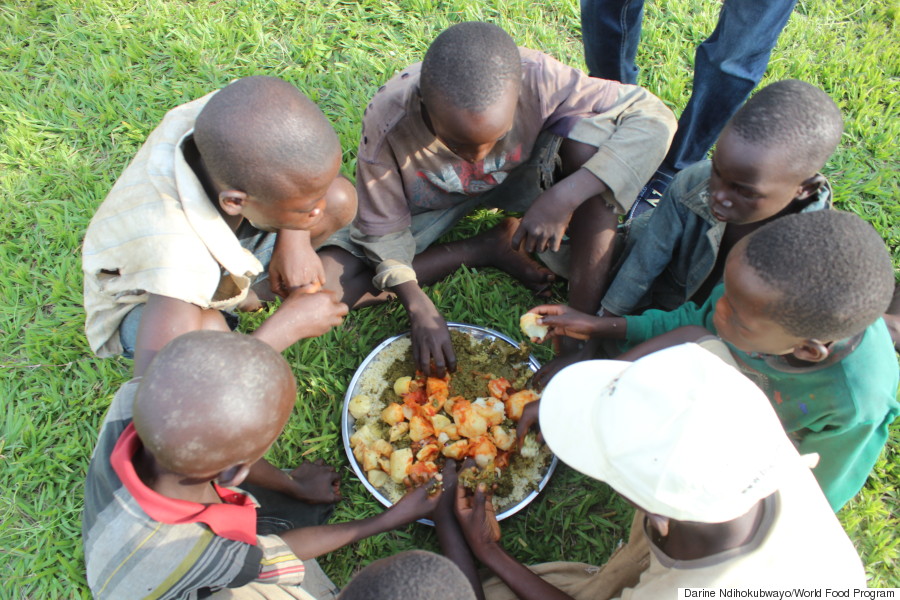 In the impoverished Southeast African country that's been ravaged by civil war, as many as 58 percent of the population is chronically malnourished, according to WFP.
Since many of the underserved kids there have lost family members to conflict, they rely on their peers for support and aid organizations for nourishment.
Darine Ndihokubwayo, who works with Food for the Hungry, a nonprofit that helps struggling communities, shot the photo and told WFP that the colorful scene reflects a nascent tradition in Burundi.
Every Sunday, her nonprofit gathers street children together to share a meal.
"Feeling accepted and cared for gives them an opportunity to have a better social life and integrate in school," she said in a statement.
Some of the most powerful images demonstrate how families make do even while under constant distress.
PHOTO GALLERY
Family Meals Around The World
Learn more about the World Food Program's "Family Meal" photo series and how you can get involved with helping hungry families here.
CLARIFICATION: Language has been amended to reflect that the second-winning photo, from the Philippines, was the judge's second choice and not a "second-place" winner.