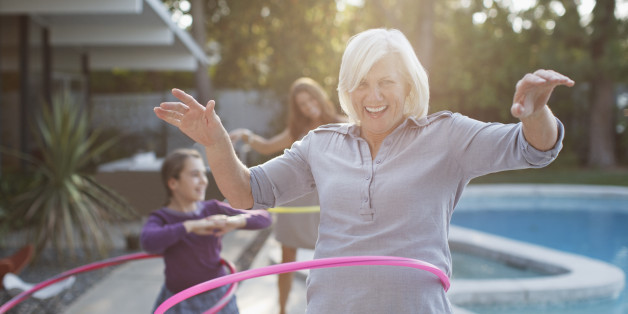 Forget about youth being wasted on the young. In a survey of single females over age 55, 74 percent said they were either happier or as happy now than they were when they were 35. And 76 percent of single women over 55 said they felt younger than their age, according to new data from Del Webb, the nation's largest homebuilder of active adult communities..

The Del Webb Baby Boomer Survey found that nearly half the respondents believe their best years are yet to come. There are more than 50 Del Webb communities in 21 states. U.S. Census data shows that as many as 28 million (or 37 percent) of baby boomers are single females.

"Boomer homebuyer preferences and trends have changed dramatically in the 55 years since the first Del Webb community opened, but none stand out more than this generation's movement toward an active lifestyle that rivals people half of their age," said Ryan Marshall, executive vice president of homebuilding operations, in a press release. More than one in five of the women surveyed said they also feel more attractive than they did at 35.
"Ultimately, determining the best city for successful aging is a personal choice," said Paul Irving, chairman of the Milken Institute's Center for the Future of Aging. "Unlike many opinion-based lists, we provide substantive data and expert analysis on the characteristics that make cities age-friendly. We want to enable individuals to make educated judgments about the relative importance of factors such as healthcare, employment, education, transportation, housing, community engagement, and even weather."

From the builder's perspective, understanding the needs and perceptions of this demographic translates to making retirement communities more attractive. Almost 30 percent of the respondents said they train with weights, 18 percent practiced yoga and 14 percent swam regularly for exercise.
This isn't the first study to show that happiness increases with age. Research published in the Journal of Consumer Research earlier this year found that many older people are actually happier with daily life than those who are 18.
What else makes boomers happy? Previous and unrelated studies have shown that not having money worries is a big factor, as is being surrounded by good friends and family. And let's not overlook good health.
And there is some science behind the idea that people get happier as they grow older. In a 2012 Northeastern University study, psychologists found that as we age, our cognitive processes focus and remember the positive events and leave behind negative ones. Selective memory isn't always such a bad thing!
BEFORE YOU GO
PHOTO GALLERY
50 Things Every Woman Should Have And Know By 50