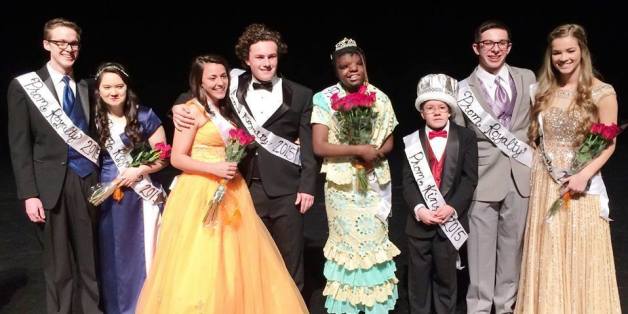 Two juniors with special needs were just crowned prom king and queen.
Jebbah Kamara and Dustin Johnson, both students at Murray High School in Utah, took home the honor Friday. The school completely integrates special needs students with the rest of the student body, according to Salt Lake City's Fox 13.
Johnson's mother was touched by the news.
"It's beautiful. The outpouring of love that the students, faculty and the staff have for all of our special needs students is so amazing," Cathy Johnson said, according to local news outlet KSL.
Students seemed equally pumped.
"When we were backstage, they were just glowing with excitement," Mitch Calwson, a junior at the high school, told Good4Utah. "They were just so happy smiling all the time. It just -- it just made me feel really good inside ... I think it was so cool 'cause everyone, all the juniors, were in on it. And I just thought everyone was happy when they won."
The school district also posted about Kamara and Johnson's crowning on its Facebook page:
Kamara, whose date will be the captain of the football team, KSL reports, simply said: "I feel good."
Hey, we don't blame her.
H/T Good4Utah
BEFORE YOU GO
PHOTO GALLERY
America's Top High Schools 2014