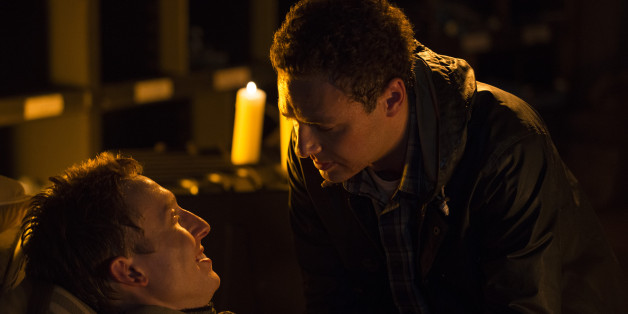 Television shows upset their fans for a variety of reasons. Sometimes it's the sudden death of a character, a controversial rape scene or even character changes. But it was something else entirely in Sunday night's episode of "The Walking Dead" that has caused controversy among fans.
In Season 5, Episode 11, "The Distance," Aaron, the series' first gay male character, reunites with his boyfriend, Eric. They share a kiss after discovering the other is still alive.
Image via Tumblr
But the moment ignited a firestorm of offensive and angry reactions from fans. As BuzzFeed and Uproxx noted, some "Walking Dead" fans tweeted homophobic comments after the episode aired. The kiss should've come as no surprise to true fans since both Aaron and Eric are out gay characters in the comics. The series currently also has another openly gay character, Tara Chambler.
"The Walking Dead" airs Sunday at 9:00 p.m. ET on AMC.
BEFORE YOU GO
PHOTO GALLERY
The Walking Dead