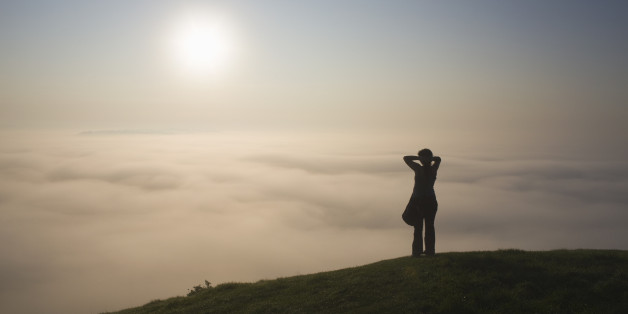 Group tours, guided treks and big-name cruises sound like great vacation ideas at first, but then there are all. those. people. The point of travel is often to escape our fellow humans and get in touch with ourselves, not to schmooze and booze with a mashup of noisy others we've only just met.
Enter the Sacred Introvert Retreat, where quiet folk can travel, well, quietly. But with other people.
The 10-day tour takes place in and around Glastonbury, England, a small market town known for its proximity to ancient and mystical sites. Introverts will stay in a 36-acre abbey estate with orchards, ponds and a bee colony. They'll take guided tours of Stonehenge, a neolithic tomb, ancient Roman baths and trees said to inspire Tolkien's tales.
But all this, of course, will be done with an introvert's needs in mind.
During tours, there will be "no rushing from place to place and no tour guide barking over your thoughts," the tour's site promises. For every day spent adventuring, travelers will have a quiet "local day," where they can cruise around their estate in silence or venture to nearby healing springs, churches and inns. There will be yoga and meditation sessions, a bonfire, a pub night and a workshop on the merits of being an introvert.
The whole point is to foster a sense of "quality intimacy" with self, others and nature by avoiding the bustle that comes with other group trips. Sounds like a true vacation.
BEFORE YOU GO
PHOTO GALLERY
10 Places Perfect For Introverts