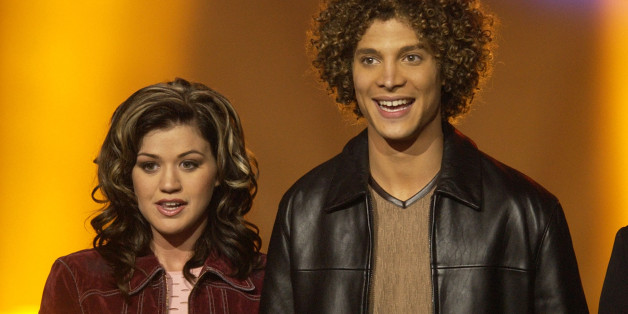 Sometimes landing a movie deal can leave a budding, young star overjoyed. Other times, not so much.
"I cried for a solid hour on the phone with the creator of 'American Idol' and pleaded to be let out of the contract that said I had to film 'From Justin to Kelly,'" Clarkson revealed during her "25 Things You Don't Know About Me" interview with Us Weekly.
Clarkson and "American Idol" Season 1 runner-up Justin Guarini were contractually obligated to appear in "From Justin To Kelly," a musical and romantic comedy written by creator Simon Fuller's brother, Kim. The film hit theaters in 2003, grossing only $4.9 million, according to Box Office Mojo.
It went down as one of the worst movies of all time, landing at No. 27 on IMDb's "Bottom 100" list with a 10-percent rating on Rotten Tomatoes.
But while Clarkson might consider the movie a cringeworthy moment in her career, Guarini feels a bit differently.
She misspelled *magic pic.twitter.com/6w5TUuy0Zc

— Justin Guarini (@JustinGuarini) January 30, 2015
Magic.
BEFORE YOU GO
PHOTO GALLERY
We ♥ Kelly Clarkson