UPDATE: Both llamas have been brought into custody.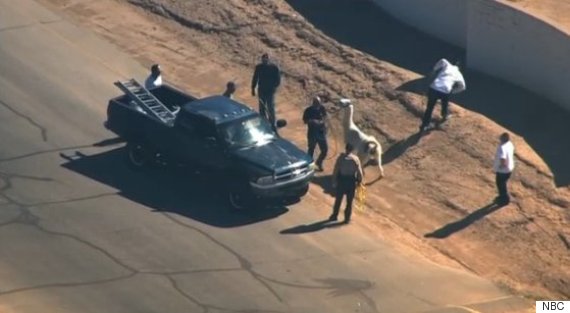 Previously...
Two llamas were eluding capture in the Phoenix suburb of Sun City, Arizona on Thursday, frustrating local authorities and providing entertainment for countless Twitter users. One of the llamas was caught by around 1:15 p.m. local time.
Local news affiliates are live-streaming the llama pursuit and it does not disappoint.
#Serial Season 2: Llamas On The Loose pic.twitter.com/rqcT8SP2pc

— Jarett Wieselman (@JarettSays) February 26, 2015
It was not immediately clear where the llamas came from or who owned them.
CBS News has dubbed the affair "Llama Drama" and "Llamas Unleashed."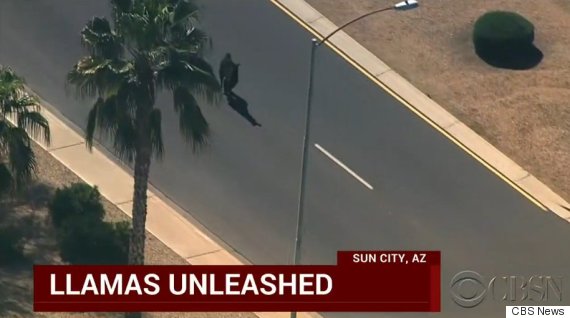 Llamas still on the llam. pic.twitter.com/sOWDqJTz1k

— Cooper Fleishman (@_Cooper) February 26, 2015
Someone please send the city of Phoenix some nets ASAP pic.twitter.com/ZOW0j6LEen

— Colin Campbell (@BKcolin) February 26, 2015
UPDATE: Following the llama escapade in Arizona, two camelids went on the lam in Vancouver, Washington. The llamas were found grazing by the side of the road in the eastern part of the city, The Oregonian reported. Clark County sheriff's deputies helped round up the duo and return them to their owner. No incidents had been reported as a result of the llama adventure in Vancouver.
BEFORE YOU GO
PHOTO GALLERY
Animals Tricking Each Other