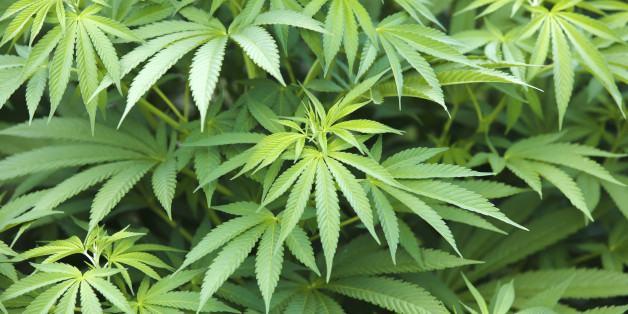 The marijuana growing operation owned and operated by maraschino cherry tycoon Arthur Mondella was one of the largest in New York City history, according to police.
Authorities raided the Dell's Maraschino Cherries warehouse in Red Hook, Brooklyn, earlier this week after police received a tip that there was a marijuana-growing operation in the factory's basement.
Officials from city environmental agencies found a false wall with three large bags containing 100 pounds of pot behind it, leading police to execute a search warrant. Cops uncovered a sprawling 2,500 square-foot complex of grow rooms under the factory, according to the Daily News.
They estimate the operation was capable of sustaining up to 1,200 pot plants, although the only pot they found was in the bags behind the wall upstairs. If that estimate is correct, it would be one of the largest growing operations ever in New York City. In 2013, the DEA and the NYPD seized 1,000 pot plants during a raid on a grow house in Queens.
Police aren't sure how involved factory workers were in the operation. According to the New York Times:
"We're looking at the actual connections between marijuana and the factory and whether or not some portion of the cherry business there really was an effort to mask the marijuana operation," said a law enforcement official close to the investigation, who asked not to be identified because the inquiry is continuing.
They seized 120 growing lamps, 60 strains of marijuana seeds, 50 books on horticulture, an irrigation system and $125,000 cash from the clandestine farm.
Although Mondella had been cooperative with the search, he shocked authorities by running into the bathroom and killing himself once his operation was discovered.
The New York Post quotes an unnamed law enforcement source that said investigators are exploring ties between the weed farm and organized crime.
"That's why [Mondella] shot himself. He knew the mob would kill him," the source told the Post. "Why else would you shoot yourself over 100 pounds of weed? It was the multimillion operation he lost.
Mondella's father and grandfather established the cherry company in 1948. It was a supplier of maraschino cherries to national chain restaurants.
Like Us On Facebook |

Follow Us On Twitter |

Contact The Author