As we all know, the climate is warming. In fact, it's doing so about 10 times faster than it ever has in the past 65 million years, and it's easy to point fingers when looking for the perpetrators.
The good news is that we're developing adaptive, inventive ways to mitigate climate change. And as it turns out, innovating for sustainability is good for business: According to McKinsey, the top three reasons companies address sustainability are to improve efficiency and lower costs, improve their reputation and meet their own business goals.
"We're finding more and more that consumers are increasingly choosing brands that share their sense of purpose," says Paige Francis, vice president of global marketing for Starwood Hotels and Resorts' Element chain, the first LEED-certified hotel chain. She adds that growth momentum of eco-conscious business is "incredible" and "sustainability is no longer optional."
Where some see a threat, others see a challenge and an opportunity, which is what successful companies do best. Brought to you in partnership with NRG, here are the inventive ways some of the world's most powerful companies have embraced sustainability.
Hewlett Packard: Powers Data With Less Energy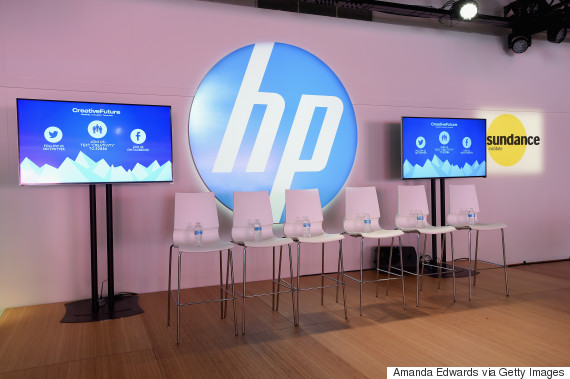 Meg Whitman, HP's executive officer, has spoken on several Climate Week NYC panels about economic growth and the environment, urging a culture of doing more with less.
"[W]e still say a lot less than what we are capable of," Shelley Zimmer, HP's environmental leadership program manager, stated. "There's always the concern about greenwashing and not wanting to over-promise."
HP used its edge in all things data-driven to create the Moonshot, a high-volume server that uses up to 90 percent less energy than current data center servers, or 1.5 watts per chip on average compared with the 20 watts per chips leading servers use. HP also boasts that the Moonshot costs 77 percent less than a traditional server environment – all essentials for a manufacturer that ships 3.5 products per second.
Furthermore, HP is reducing emissions by 40 percent from 2010 to 2020 in each component of business, including operations, transportation, supply and product chains, and hit its goal of 20 percent carbon reduction for 2011. At HP's California recycling facility, valuable metals are extracted from old computers, and at its closed-loop recycling system in Canada, inkjet cartridges are manufactured from post-consumer plastics.
Samsung Electronics: Creators Of The Sustainable Smartphone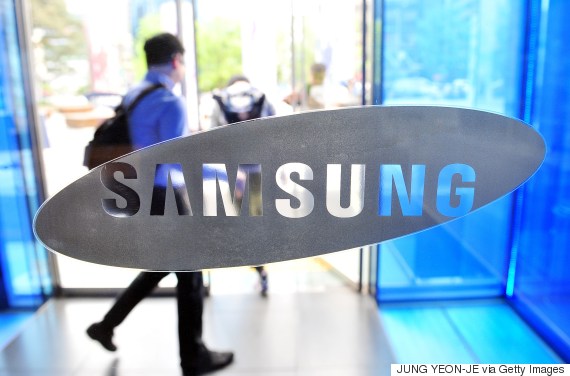 Sustainability is a no-nonsense business at Samsung: It has three environmental policy councils, managed by the top executive suite (the CEO, CFO and HR head). The eco-product council biannually reports about the development of high-efficiency products; the environmental safety strategy council discusses the company's environmental safety and healthcare issues; and Samsung's climate change working group makes decisions on practical tasks to cope with climate change. The groups meet two or more times per year, as they would for a financial report.
Samsung has kept its promise to develop high-efficiency products. In 2013, environmental IT solutions consultant TCO Development gave Samsung's Galaxy S4 the first-ever sustainable smartphone certificate, meaning it was manufactured in compliance with international and United Nations ethics and environmental safety conventions; it uses power efficiently; and it is free from hazardous, hard-to-recycle materials such as nickel, beryllium and mercury.
Waste Management: Turning Garbage Into Treasure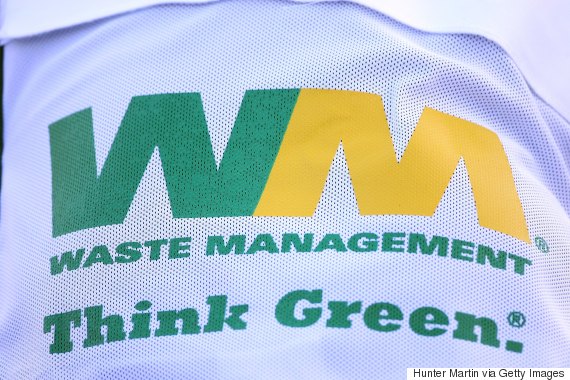 Despite what most people assume about waste when it's thrown into the garbage or recycling bins, it doesn't just "go away." Garbage is sent to landfills or processing plants through companies like Waste Management, Inc., (WM), North America's largest recycler.
In 2012, WM managed 12 million tons of recyclables. By 202, that number is expected to increase by 20 million tons, which is a lot of material to handle. Among WM's approaches to keeping garbage out of the streets and in recycling rotation is its e-cycling program, which taps into the $5 billion-a-year market of reused phones, batteries, laptops and other manufactured products.
"Sustainability is unique to every business," says Tom Carpenter, head of sustainability services for WM. "Other companies look at [energy efficient] solutions along various pieces of the supply chain, but we look within all of those spaces: We measure the emissions from our fleet, our energy, waste, and carbon footprints, and educate customers to decrease their footprint of waste materials."
When it's not possible to reduce, WM reuses methane and C02 gas from decomposing waste to power 470,000 homes, saving 2.5 million tons of coal every year. The company's Landfill Habitats sites turn landfill caps into protected, biodiverse ecosystems, community bike and athletic parks, and golf courses. To date, there are 116 Habitat sites preserving 28,000 acres.
Coca-Cola Company: The Gift Of Water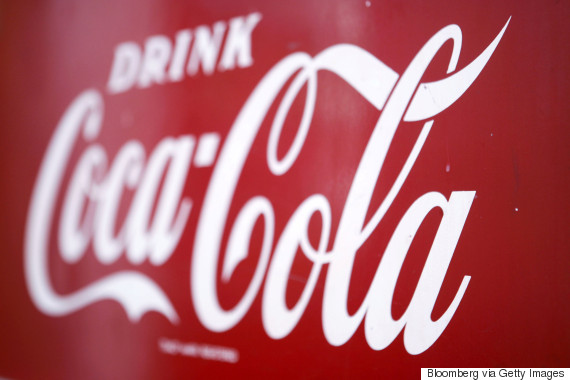 The famous bottler has a presence in 200 countries with 500 beverage brands, including Coca-Cola, Sprite, Schweppes, and Simply Juices. From 2005 to 2013, the company replenished 68 percent of the water it used in finished beverages through 509 community water partnerships in 100 countries, benefiting nearly 2 million people.
Coca-Cola's corporate goal is to replenish all of its water use by 2020.
In the meantime, Coke has initiatives to improve watersheds, increase access to water and sanitation, provide water for productive use, and educate communities about water issues in countries around the world where their products have a presence.
Two small examples are when the company installed solar-powered water pumps in Uzbekistan and gravity rainwater collection systems on school roofs in Bangladesh's Baunibad district.
Also, you may have seen or used Coca Cola Co.'s PlantBottles, fully recyclable PET plastic vessels made partially from sugarcane ethanol. In 2010, they eliminated almost 30,000 metric tons of carbon over traditional PET bottle manufacturing.
Johnson & Johnson: Building A Greener Lab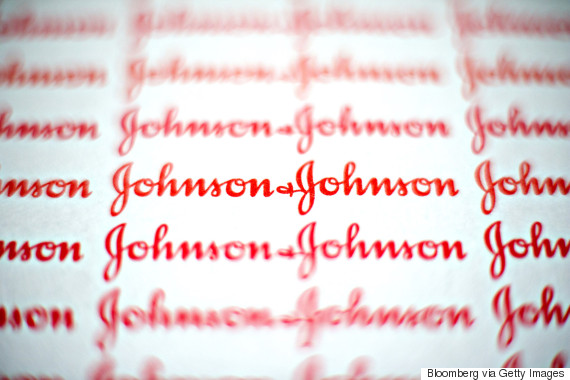 The Solar Energy Industries Association named Johnson & Johnson as one of its top companies with solar capacity.
The pharmaceutical company built a state-of-the-art, 185,000-square-foot LEED-certified laboratory in La Jolla, California. The lab's features include a combined heat and power cogeneration system that reduces CO2 greenhouse gas emissions by about what 285 cars produce in one year. According to Johnson & Johnson, the lab saves enough natural gas annually to heat 765 small homes.
The building's design conserves about 11 million gallons of water per year through low-flow restroom fixtures, re-circulated cooling water, recycled air-conditioning condensation and reduced water flow toward landscaping projects.
The lab design is aligned with Johnson & Johnson's Healthy Future 2015 initiative, which strives for a 20 percent reduction in CO2 emissions and a 50 percent increase in renewable and clean-tech energy.
Tim Hortons: A Refined Relationship To Coffee Farmers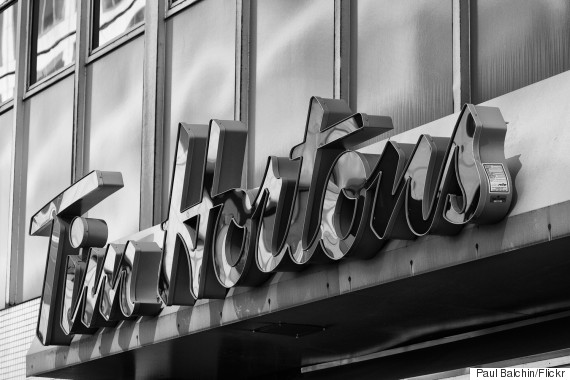 You may not think of a fast-food chain as the pinnacle of elegant product design, but the beauty is behind the scenes at Tim Hortons.
Nearly 70 percent of the trash from Tim Horton cafés' is composed of organic, recyclable materials like coffee grounds, with only 10 percent of the rest ending up in a landfill.
The company focuses on communities where its coffee comes from, as well: its Coffee Certification Pillar was built on the philosophies of Fair Trade, Rainforest Alliance and other coffee-sustainability watchdogs to create a program that cares for the economic, social and environmental well-being of coffee farming communities, as well as the welfare of the aboriginal peoples living around them. There is no fee for certification in the Coffee Partnership, whereas other famous certifications can cost thousands of dollars.
Nissan: Working Toward A Truly Zero-Emissions Car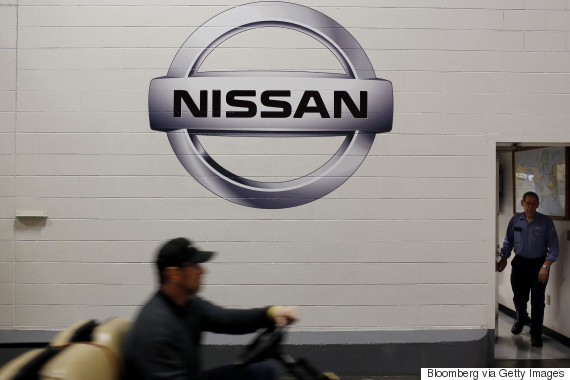 Nissan calculated that in order to meet the U.N.'s framework on climate change reduction, carmakers would have to reduce CO2 emissions from new vehicles by 90 percent of 2000 levels by mid-century. In order to do its part, Nissan is using more renewable energy, increasing the storage ability of its lithium-ion batteries, and plans to reduce C02 emissions from corporate activities by 80 percent by 2050.
It also has a new electric car, the LEAF -- but can it truly be a zero-emissions vehicle if it's mass-manufactured?
"It's zero emission, but if too much CO2 is emitted during the vehicle's production, we cannot call it a sustainable car," stated Hidetoshi Kadota, LEAF chief vehicle engineer.
Now, a quarter of the LEAF's building materials are made from recycled steel, copper, aluminum and plastic. You can also read about the engineering of its nifty, highly efficient new battery here.
Starwood Hotels & Resorts: Sustainable Luxury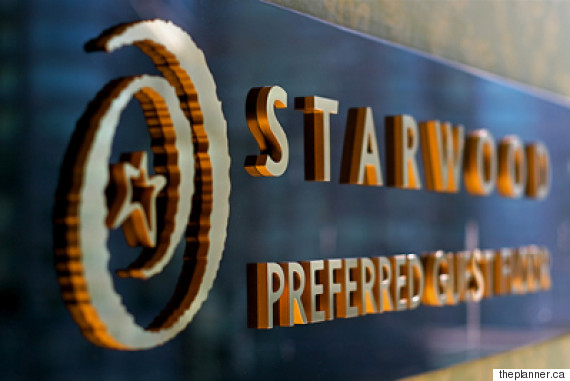 Do you want to stay green while relaxing at a hotel, without resorting to an expensive eco-lodge? You don't need to lose sleep to reduce your carbon footprint on the road. In fact, you can do it at one of Starwood's 14 Element hotels in the U.S. and abroad.
"Element hotels are powered by 100 percent renewable energy, by each hotel purchasing Renewable Energy Credits through its local utility," Paige Francis says. "Additionally, we have designed each property to be equipped with an energy management system to minimize the hotel's use of energy. Essentially the system is able to detect when rooms are not occupied using sensors, and adjusts energy consumption accordingly by turning off power to certain outlets [while also slightly adjusting temperature settings]."

During meals, the hotel sticks to silverware instead of using disposable plastic and paper utensils, and places recycling bins in each room. At bath time, guests use a dispenser for shampoo and soap rather than mini-bottles, saving 20,000 of them yearly from cosmetic bag clutter.
Element hotels have also taken care of details you may not know are terrible for the environment. For example, carpets are one of the top emitters of toxic particles within homes. Element's carpets and carpet cushions are fully recycled, and art is mounted with bases made from recycled tires. The wall paint is low in volatile organic compounds (VOC), kitchen appliances are Energy Star–rated, and there are cell phone chargers in the gym powered by stationary bikes. They've thought of it all.
Unilever: Keeping An Eye On Deforestation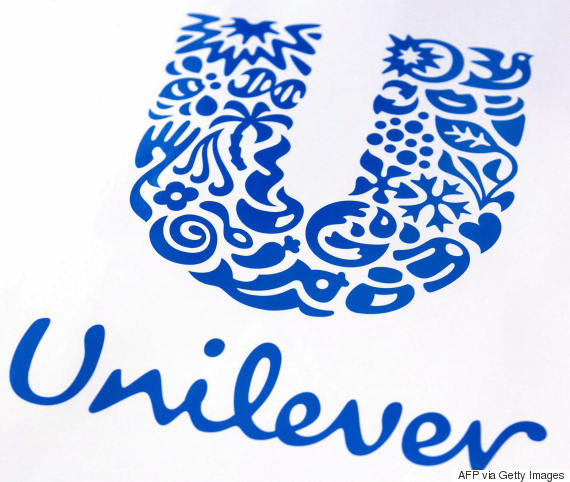 Unless you live under a rock, you probably own one or more Unilever products -- and soy is Unilever's number one commodity in the U.S. Americans consume 60 percent of the company's total global soy production, according to Jonathan Atwood, Unilever's vice president of sustainable living. Deforestation contributes up to 15 percent of global greenhouse gas emissions, and soy is one of the top cash crops contributing to this statistic.
"In order to ensure we meet our 2020 goal of 100 percent sustainably sourced raw materials, we recognized the need to transform our soy sourcing," Atwood says. "When we began the Sustainable Soy Program over two years ago, there wasn't any sustainable soy within the U.S."
Unilever began with one supplier and introduced sustainable soy into the Hellman's brand; now it's on track to revamp all of its products by 2017, three years ahead of schedule.
Atwood says, "Globally, the Unilever Sustainable Living Plan is focused on three key goals by 2020: Help more than one billion people improve their health and well-being, halve the environmental footprint of our products and source 100 percent of the agricultural raw materials sustainably."
It's just a small part of Unilever's targets, which are to increase national recycling rates and, ambitiously, to power all of its U.S. operations using renewable energy by 2020.
Starbucks: Recycling Where It's Impossible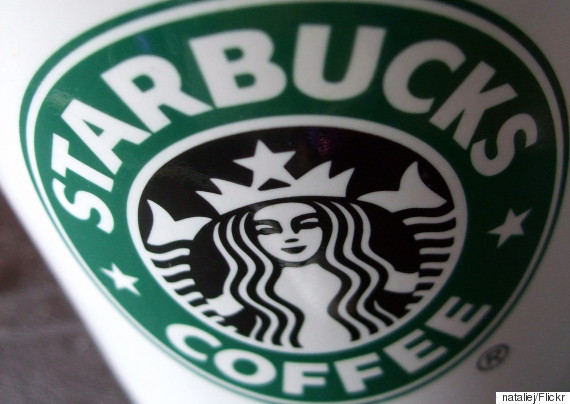 Seattle-based Starbucks is now using renewable energy options in more than half of stores globally, and will cover 100 percent by the end of this year, in addition to making all their cups fully recyclable.
For example, in Chicago, where the recycling infrastructure is inefficient at best, Starbucks is privately collecting recyclable cups from its own stores in order to process them into napkins for its national chains.
Starbucks is also getting experimental with its in-store sustainability applications, with plans to reduce water use by 25 percent by the end of the year, and it's already built its first LEED-certified store in the company's hometown.
Oh, and let's not ignore this very cool store made of refurbished shipping containers.
NRG believes that corporate sustainability is not only the right ethical choice, but the right economical one, too. Learn more about the economics of going green through Generation Change, a partnership between NRG and the Huffington Post.