If you want to eat healthy, but have a limited budget to do so, green living expert and author Alexandra Zissu recommends researching the least contaminated produce items of the year by visiting EWG.org. Another tip for shopping healthy without breaking the bank is to buy less packaged foods, including snacks like potato chips, which can really add up! Also, buy things that are whole instead of in pieces, for example, a whole chicken instead of chicken breasts, or an entire head of broccoli instead of just the florets. Doing so will stretch your dollar!
For more of Alexandra's green living tips, view the slideshow below:
PHOTO GALLERY
Alexandra Zissu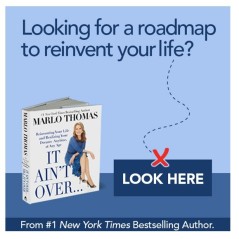 Add Marlo On Facebook:
Follow Marlo on Twitter:
Sign up to receive my email newsletter each week - It will keep you up-to-date on upcoming articles, Mondays with Marlo guests, videos, and more!