How can we tell if a product is really eco-friendly? Green living expert and author Alexandra Zissu says that in order to really know if a product is green, you need to do your homework and be a smart consumer. Do research on the products you're buying, especially the food brands and cleaning products you're taking into your home. True green products will have a certification, not just a claim that it's green. For guidance, you can use Alexandra's website to see which products are truly green.
For more of Alexandra's green living tips, view the slideshow below:
PHOTO GALLERY
Alexandra Zissu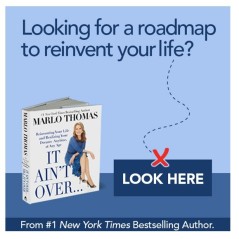 Add Marlo On Facebook:
Follow Marlo on Twitter:
Sign up to receive my email newsletter each week - It will keep you up-to-date on upcoming articles, Mondays with Marlo guests, videos, and more!