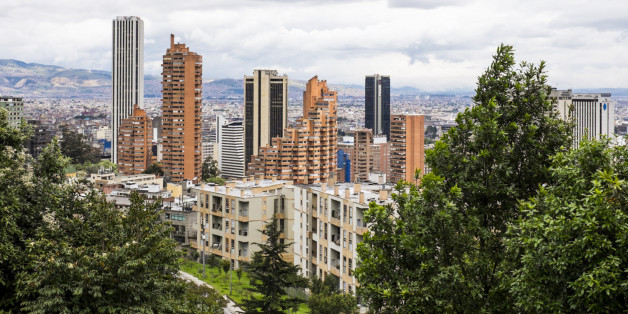 Each week HuffPost Gay Voices and HuffPost Live will take a look back at some of the biggest queer news stories from the past week. Check back every Friday for your queer news round-up in this regular feature titled "QueerView."
What It's Like To Be LGBT In Bogota, Colombia
Maria Mercedes Gomez joins HuffPost Live to talk about being LGBT in Bogota, Colombia.
Arkansas LGBT Advocate: Politicians Should Have Helped Defeat Anti-Gay Bill
Kendra Johnson joins HuffPost Live to explain why she feels that politicians should have helped defeat the anti-gay bill in Arkansas.
U.S. Names First-Ever LGBT Human Rights Envoy
The State Department has appointed its first-ever International Envoy for LGBT Rights.
VICE's Gay Conversion Documentary Is Harrowing
Alex Miller joins HuffPost Live to talk about VICE's gay conversion documentary.
Graham Moore Is Our #UnicornOfTheWeek
Graham Moore is our #UnicornOfTheWeek! Josh Zepps explains why.