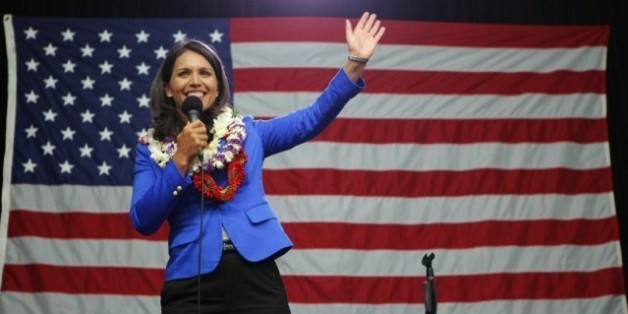 Bruce Coppa remembers well the first call he received as former Gov. Neil Abercrombie's chief of staff. It was about a man who had just threatened to blow up a plane at the Honolulu International Airport. By the time Coppa picked up, the crisis had been averted. But he still needed to brief the governor about what had just happened. It was part of the job.
"They're calling you because you're the guy," Coppa said. "You don't get to test the water. Once you jump in — you're in."
It's the hardest gig Coppa ever had, and that's saying a lot. He's now a partner at Capitol Consultants of Hawaii, the most powerful lobbying firm in the state. Prior to becoming Abercrombie's right-hand man, he held top executive positions in both the business and labor sectors, including with the Pacific Resource Partnership and the large PR firm Communications Pacific.
That's why he and other political observers find U.S. Rep. Tulsi Gabbard's latest hire as the chief of staff so perplexing.
Kainoa Ramananda Penaroza, 30, who is the third person to hold the position in two years, doesn't have the kind of political experiences found in the resume of a typical high-ranking congressional staffer.
Read more on www.civilbeat.com