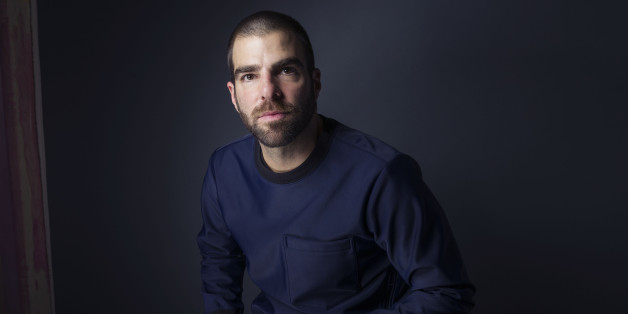 Zachary Quinto may be one of Hollywood's most high-profile out celebrities and a vocal, if divisive, advocate for lesbian, gay, bisexual and transgender rights, but don't expect him to tie the knot anytime soon.
"I personally am not a huge fanatic of marriage, whether it's gay or straight," the 37-year-old actor, who is currently dating model Miles McMillan, told The Hollywood Reporter. "Commitment and relationships are a very individual thing, and I don't stand to tell other people what to do or who to do it with, but for me, love is defined by two people in an intimate and personal way, and superimposing an institution on that isn't necessarily, for me, the most exciting idea."
That doesn't mean he doesn't support same-sex marriage, of course. In an interview with The Huffington Post in 2013, he described marriage equality as "an unstoppable wave," a sentiment that he reiterated that once again in his chat with The Hollywood Reporter's Chris Gardner.
"It's something I have been an advocate for and a fighter for in the past eight years," the "American Horror Story" and "The Slap" star said. "I want to see that continue. And maybe there will come a day when it makes perfect sense for me personally. We'll see."
Quinto felt differently about the possibility of fatherhood, however, saying that he "definitely" wants children.
"I gravitate toward the people in my life who have kids," he noted. "I love fostering relationships with them and watching them discover the world and being a part of that."
Prior to his relationship with McMillan, Quinto was romantically linked with Broadway and "Looking" star Jonathan Groff. The pair reportedly split in 2013.

BEFORE YOU GO
PHOTO GALLERY
Celebrities Who Have Come Out As LGBT