Kobe Bryant doesn't have the patience to write a book. He says so in the trailer for his new documentary on Showtime, "Kobe Bryant's Muse." Directed by Gotham Chopra, the film shows a side of Bryant that will be new to those used to seeing him in NBA warrior mode, as he examines his own upbringing, setbacks and failures and contemplates a life beyond pro basketball glory.
"I have things I want to think about," Bryant says, "things I want to dive into and get off my chest."
Bryant and his wife Vanessa joined friends at a private screening in Los Angeles on Thursday night at the London Hotel in West Hollywood. The room fluttered with pro athletes dressed to the nines and sports agents in expensive suits. Former Lakers forward Rick Fox walked around looking for a place to charge his phone. The music of Ray Charles and Etta James floated from the speakers. Bryant was all smiles and posed with just about everyone who asked for a picture.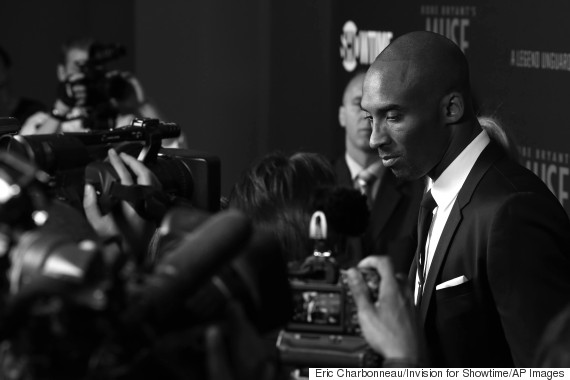 "Kobe Bryant's Muse" is more than a glorified highlight reel. Yes, there is great footage of him at every stage of his career, including air balls from his first season with the Lakers. But instead of focusing on Bryant's all-star games, championship rings and milestones -- like recently surpassing Michael Jordan on the NBA's all-time highest scorer list -- the filmmakers aim to go deeper, and darker. Chopra and Bryant, who executive produced the film and was involved every step of the way, explore some of the more complicated and conflicted emotions behind Bryant's success.
For starters, the documentary anchors itself on Bryant's devastating 2013 Achilles injury. Many professional athletes who have suffered the same injury have retired. But the subsequent recovery became a source of motivation for Bryant and the film focuses heavily on the ripple effect the injury and recovery had on him personally.
For Bryant, who has sometimes been called arrogant and smug, the film is an opportunity to reveal personal stories and vulnerabilities. He talks about how it felt to grow up as a complete outsider in Italy and then come back, even more an outsider, to the United States. Basketball was his refuge and his antidote to loneliness. As he grew up, Bryant reflects that basketball even became his equivalent of a psychiatrist.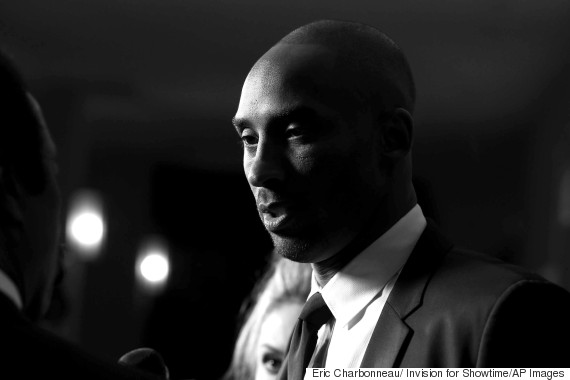 The darkest parts of the film are quite painful. Bryant talks openly about feeling he had let his wife and family down, though he doesn't explicitly address the widely-publicized (and later dismissed) 2003 sexual assault case that made him a fixture in the tabloids. These moments show a version of Bryant far more vulnerable than in any of his on-court appearances. He speaks of waking up every morning wondering if that would be the day he would lose his wife and kids. And recalling his wife's miscarriage, during a time of extreme marital stress, Bryant bluntly says, while looking at the camera, that he blames himself.
Throughout "Kobe Bryant's Muse," the sense of joy and purpose Bryant derives from being a father is palpable. And after 18 years on the court, it's clear that the 36-year-old superstar has learned to accept some of his own limitations. At the end of the film, Bryant says his brain cannot process failure. He even admits that the idea of failure feels worse to him than death. "When do determination and drive become unreasonable?" he asks.
There is an air of deep contemplation about Bryant-- an almost philosophical musing about how what we love and what we do informs the core of our identity. As he nears the end of his career, his thoughts are clearly tending toward the existential. "I'm no spring chicken. And that's okay," Bryant says. "But when do you know? When do you walk away?"
BEFORE YOU GO
PHOTO GALLERY
12 NBA Players Drafted BEFORE Kobe Bryant