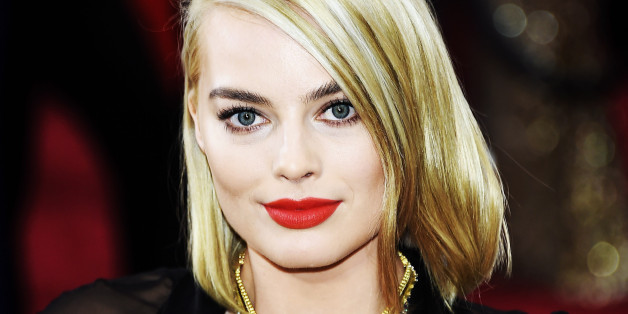 How does one break into Hollywood? For buzzy star Margot Robbie, it's by slapping one of the world's most famous celebrities.
In an interview with Harper's Bazaar UK, the star opened up about the untraditional audition that led to her career-launching role as the wife of Leonardo DiCaprio's character in "Wolf of Wall Street."
Robbie recalls auditioning with a scene in which her character and DiCaprio's character are in the midst of an argument.
In my head I was like, 'You have literally 30 seconds left in this room and if you don't do something impressive nothing will ever come of it. It's a once-in-a-lifetime chance, just take it.' ... So I walk up really close to his face and then I'm like, 'Maybe I should kiss him. When else am I ever going to get a chance to kiss Leo DiCaprio, ever?' But another part of my brain clicks and I just go, Whack! I hit him in the face. And then I scream, 'Fuck you!' And that's not in the script at all. The room just went dead silent and I froze.
As it turns out, director Martin Scorsese and DiCaprio loved it, and now Robbie is Hollywood royalty.
H/T Celebuzz
BEFORE YOU GO
PHOTO GALLERY
Margot Robbie's Style Evolution