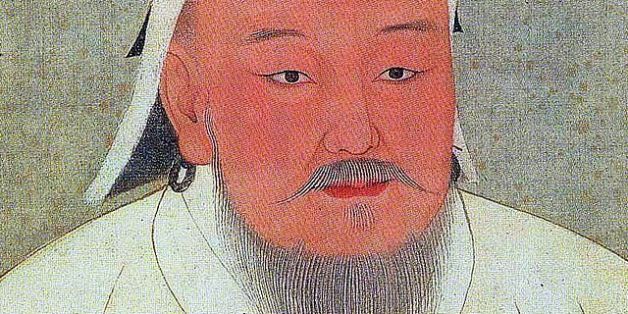 A team of Mongolian and Japanese archaeologists confirmed last week that a fortress found in southwestern Mongolia more than a decade ago was built by none other than the legendary Genghis Khan.
The military outpost -- described as a "fortress surrounded by an earthen wall" -- was first unearthed in 2001, according to the Japanese newspaper Asahi Shimbun. Among the artifacts found at the site were Chinese ceramics, wood chips, and animal bones.
(Story continues below).
13th-century military outpost established for Genghis Khan (1162-1227) found in SW Mongolia http://t.co/3rlXawoMGJ pic.twitter.com/nSFfIT5JWi

— Win Scutt's ArchNews (@Archaeology_ws) February 28, 2015
In 2014, researchers used carbon dating to trace the artifacts back to the 12th through 14th centuries. With this new data, archaeologists concluded the fortress was likely used as a military base during Khan's invasion of central Asia in the 1200s. According to the Japanese newspaper Nihon Keizai Shinbun, the base is believed to have been built in 1212.
Koichi Matsuda, professor emeritus of Mongol Empire history at Osaka International University in Japan and the expedition's team leader, told the Japanese paper Yomiuri Shimbun that the fortress was likely an "important stronghold" for the warrior.
"We hope the discovery will be useful in ascertaining the history of the Mongolian Plateau between the 13th and 14th centuries," he told Asahi Shimbun.
During his reign of the Mongol Empire from 1206 to 1227, Genghis Khan conquered almost 12 million square miles of contiguous land across Eurasia.
BEFORE YOU GO