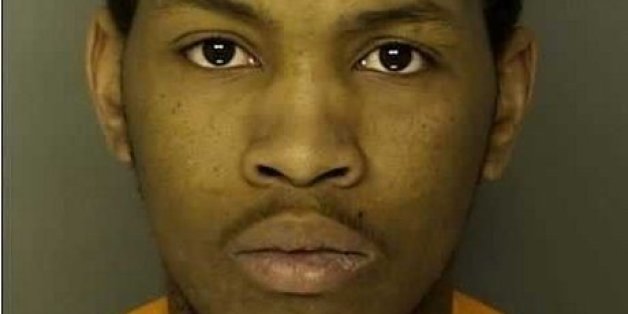 A man accused of publicly masturbating in Myrtle Beach, South Carolina, allegedly told officers he has "a problem with sticking his hands in his pants."
Jeremy Percival Bryant, 23, was arrested Saturday afternoon after employees at a Walmart store called police after seeing him allegedly walking between store aisles while rubbing his penis, according to HeraldOnline.com.
Witnesses told police that when people walked toward Bryant, he would cover up and walk away until they went away.
Another store employee said she "peeked through a jeans shelf and noticed him pull out his penis and begin to stroke it," The Smoking Gun reported.
The responding officer wrote in his arrest report that when he first approached Bryant, the suspect placed his jacket "over the front of his pants" and tried to walk away.
Bryant was arrested and charged with indecent exposure. That's when he allegedly admitted having a problem keeping his hands out of his pants.
There may be some substance to that claim. In July, 2013, Bryant was charged with indecent exposure, assault and battery and resisting arrest, after he allegedly began touching himself in front of a woman who was on her smoking break. He allegedly grabbed her backside as well, according to MyHorryNews.com.
Like Us On Facebook |

Follow Us On Twitter |

Contact The Author
BEFORE YOU GO
PHOTO GALLERY
Over-Exposed