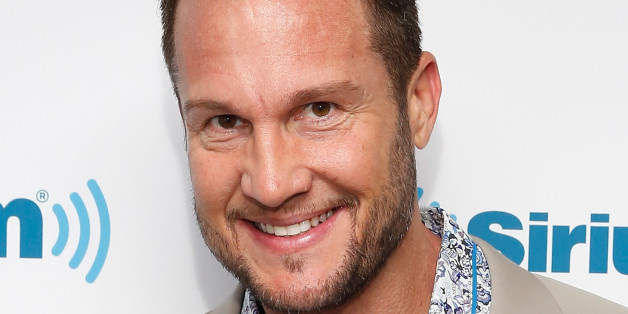 The male escorts on the Cowboys4Angels website are ready, willing and able to make a woman happy.
But don't get ready to pull down your pants and jump into bed just yet.
LISTEN: SEX, LIES AND THE MALE ESCORT SERVICE
Owner Garren James assures the public that his stable of 65 handsome muscular men -- most of them shown shirtless -- are selling companionship, not sex. It's completely legal.
Do the escorts sometimes have sex with clients? James insists we could just as easily ask if a pizza delivery man ever gets lucky when he delivers a sausage pizza to a woman, they strike up a liking for each other, and she invites him in for you know what. That isn't prostitution, is it?
However, James makes several stunning admissions in this week's HuffPost Weird News podcast.
The former male model, who works under an assumed name, tells us that his website was populated with bogus bios for "fake men" and he "lied pretty much about everything," when producers for the Tyra Banks Show first asked him to come on the show. It was the moment that jumpstarted his career.
Nevertheless, James says by the time the show aired, he "made it all real" by assembling an army of 25 men in five different cities, establishing what he claims is the first male escort service exclusively for women.
We had our doubts. The interview got so contentious at times, James walked out twice.
Despite the questions we had about his business, James has appeared on ABC, NBC, Dr. Phil, and serves as a consultant on Showtime's "Gigolos" reality series.
James previously admitted to Salon.com that the women on "Gigolos" didn't actually pay the male escorts they date. Instead, the women get paid for "their time."
As Salon points out:
That would mean "Gigolos'" stars were paid for their performances — which included having sex with one another — for entertainment. And that, of course, sounds a lot like porn.
James, however, refused to talk about his reality show gig, citing contractual obligations.
What's the truth about Cowboys4Angels? Listen to the podcast and let us know what you think.
Like Us On Facebook |

Follow Us On Twitter |

Contact The Author
BEFORE YOU GO