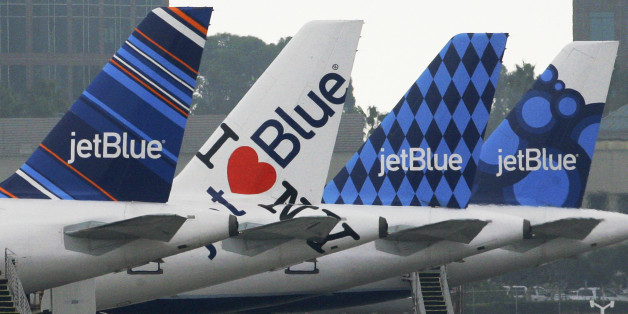 A passenger was found hiding inside the cockpit of a JetBlue airplane after it landed in New York early Tuesday.
Police say the 26-year-old unidentified man hid in the cockpit at about 2 a.m. after all the other passengers had gotten off the plane. The jet had flown to John F. Kennedy International Airport from the Dominican Republic, NBC New York reports.
The New Jersey-native was reportedly sitting by the window, according to NJ.com. He allegedly tried to escape as JetBlue ground personnel escorted him off. He opened an alarm door, but never made it through, police said.
The passenger told crew members that he hid inside the plane because there were a group of people trying to jump him, Mashable reports. He was later taken to a hospital for observation, and will likely face charges.
It wasn't immediately clear how he got into the cockpit unnoticed.
BEFORE YOU GO
PHOTO GALLERY
Airport Security Checkpoint Of The Future