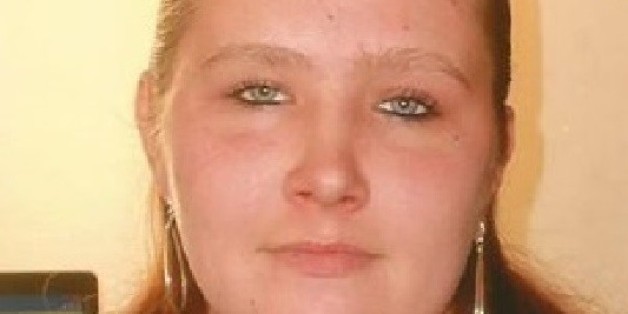 The boyfriend of an upstate New York mother of three who has been missing since last month said police have told him to prepare for the worst.
"The cops sat me down and literally looked at me and said, 'Don't plan on her coming home alive,'" Adam Siskavich told The Huffington Post on Wednesday. "They know something happened to her, but they don't know what."
Siskavich's girlfriend, Kimberly Rouland, 32, was reported missing on Feb. 10. Her estranged husband, Thomas Rouland, 37, told police she left their Arcadia residence the previous night at 6:30 p.m. and never returned. Arcadia is located about 25 miles southeast of Rochester.
According to Siskavich, he exchanged text messages with Kimberly Rouland on Feb. 9. He said the last one he received from her was at 7:07 p.m.
"I know she was at home from the context of the text messages," said Siskavich.
Kimberly Rouland's stepfather, Hank Cole, told The Greece Post that his stepdaughter and her husband were separated but living together while she worked on getting her own place.
Siskavich said he has dated Kimberly Rouland for about eight months. He also indicated they were supposed to move in together the day she was reported missing.
"She went missing on a Monday," he said. "Tuesday, she was planning to get her apartment with me. She had [saved] almost $1,000 cash."
The Roulands have three children, two boys and a girl. The kids were placed in foster care sometime last summer.
"She told me her husband didn't keep an eye on the kids and their youngest kept getting out of the house," Kimberly Rouland's friend, Stephanie Messegee, told HuffPost.
According to a May 3 article in The Democrat and Chronicle, Thomas Rouland was arrested twice last year in connection with incidents involving his 3-year-old son.
In the first case, which reportedly occurred in April, the child was allegedly found walking on a roadway. In the second, reportedly from the following month, the same child was allegedly found walking on a second-story roof.
The incidents prompted the Wayne County Sheriff's Office to charge Thomas Roland with endangering the welfare of a child and criminal contempt, The Democrat and Chronicle reported.
Kimberly Rouland was not charged in connection with either incident.
"Her main focus was on being reunited with her kids," Messegee said. "It broke her heart to lose them."
Dawn Conner, who describes Kimberly Rouland as a "close friend," said Thomas Rouland has given her conflicting stories about what happened to her friend.
"[He] has changed his stories to me … more than one time," Conner told HuffPost.
Siskavich alleges the relationship between Thomas and Kimberly Rouland was contentious.
"She had to hide in the bathroom to talk on the phone so he didn't hear her," he said. "He's controlling [and] he's jealous."
Thomas Rouland directed requests for comment from HuffPost to his attorney, Andrew Cordelia. Calls to Cordelia were not returned Thursday.
New York State Police Senior Investigator John Stubbe told HuffPost Thomas Rouland has "not been cooperative" with investigators. However, Stubbe did not specifically name the estranged husband a suspect or person of interest in the case.
"We're looking at everybody right now," Stubbe said.
Siskavich acknowledged he has been questioned by police.
"When the cops pulled me in for questioning, I said here's my car key, my storage unit key [and] my house key," Siskavich said.
The police are not the only ones who have looked at Siskavich because of his relationship with Kimberly Rouland.
"I can't even walk into a f--king store without people looking at me like I did something wrong, when it's been proven I was at work all night," said Siskavich. "Everyone's like, 'Look at this weirdo. Look at his Facebook. He killed her.' And I'm like, 'Go f--k yourselves.'"
On Tuesday, nearly 100 officers from multiple law enforcement agencies conducted a massive search for Kimberly Rouland near her home at the Forest County Trailer Park. Nothing of interest was found during that search.
Siskavich said the search makes it evident police are on a "body recovery" mission.
According to Stubbe, additional search efforts are currently on hold.
"Once the weather starts to break, we'll be back out there again," he said.
Kimberly Rouland is described as 5 feet 4 inches tall and 140 pounds. She has red hair and blue eyes and was last seen wearing black yoga style pants, a black winter coat and black boots.
"You have no idea how much hell on earth this really is for me," Siskavich said. "My beautiful kind caring girlfriend was torn away from [me] … and no one will ever know how this feels."
Anyone with information is asked to contact New York State Police at 315-946-3040.
Like Us On Facebook |

Follow Us On Twitter |

Contact The Author
BEFORE YOU GO
PHOTO GALLERY
Kimberly Rouland Missing