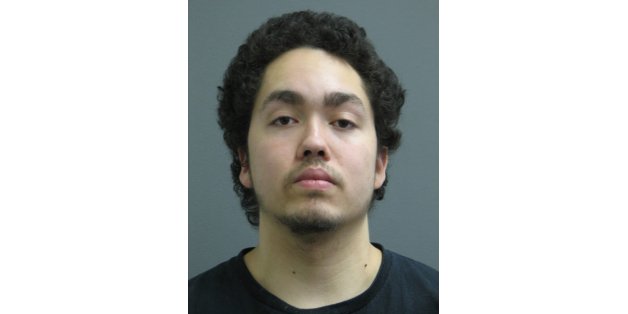 A man held his mother hostage and threatened her with a machete because she wouldn't buy him a $4,000 costume mask and basketball cards on eBay, police say.
Aaron M. Perez, 19, was with his mom at her home in Riverside, Illinois on Saturday night when he asked to make the purchases with her eBay account, according to CBS Chicago.
When his mom refused because she didn't have the money, Perez allegedly said to her, "Things are gonna go my way," before grabbing a machete and robbing her of $130 in cash.
Perez then allegedly held his mom hostage in her bedroom and forced her to sign in to her eBay account to buy the items, police say. He's also accused of slicing up the bedsheets to threaten her.
The mother was able to break free and get to a vehicle parked in her driveway. She locked the door and told her son to drop the machete, which he eventually did, police said.

The mother allowed her son into her car with the intention of driving to a relative's home to calm him down. A series of arguments in the car led her to drive to the North Riverside Police Department, where she dialed 911 and told police she was being held hostage.
Police were able to arrest Perez without resistance.
"This is one of the most bizarre domestic situations I have ever seen in my 30 years at the Riverside Police Department," North Riverside Police Chief Tom Weitzel said in a press release. "The adult son literally held his mother captive in the home armed with a machete and went so far as to slice the bedroom sheets on the bed in front of her to make his point that he would harm her."
Perez is charged with kidnapping, armed robbery, unlawful restraint and aggravated assault with a weapon, the Chicago Sun Times reports. He was held on $50,000 bail Monday.
BEFORE YOU GO
PHOTO GALLERY
Caught On Camera