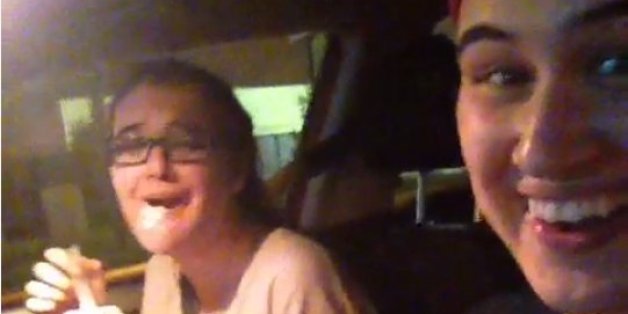 What Lauren Lavoie thought would be a silly joke to play on her sister turned into something a whole lot bigger -- and it's all because of a McDonald's McFlurry.
Uploaded last June, the Vine shows Lauren's sister, Joanne, in the passenger seat of a car enjoying her dessert. Well, at least until Lauren taps the brakes.
Since then, the Vine has been viewed more than 40 million times, which means millions of people have seen Joanne choke on a spoon from McDonald's. Thankfully, Joanne was OK.
The power of the Internet.
H/T HelloGiggles
Follow HuffPost Teen on
Twitter |
Instagram |
Tumblr |
Pheed |
BEFORE YOU GO
PHOTO GALLERY
14 Most Creative Vines Of 2014