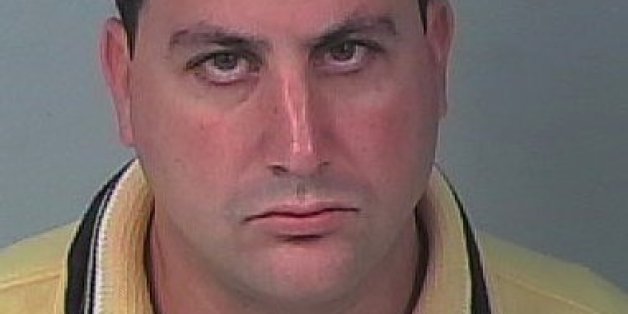 A Florida man who generously offered to treat his neighbors to a Tampa Bay Buccaneers football game may not have been so generous after all.
Investigators in Hernando County said the suspect paid for the tickets using a credit card he stole from the people he invited to the game.
Anthony James David, 37, of Spring Hill, was arrested Friday on various fraud charges, according to a release from the Hernando County Sheriff's Department.
The arrest came after neighbors Bill and Melissa Callahan reported their credit cards had been used fraudulently to purchase a wide variety of goods and services including flowers from a florist, food from Panera, and $750 worth of legal services from an attorney.
But the biggest score David allegedly made off the Callahans was when he "treated" them to a Bucs game using one of their cards without their knowledge.
"As it turned out looking on our credit card statement, we had actually financed the entire day," Bill Callahan told MyFoxTampaBay.com. "He seemed like a really nice guy. Introduced himself as a pharmaceutical rep, and everything seemed pretty accurate with what he was telling us."
The Callahans knew David as "Anthony Sagglioca," but had no idea he had stolen their identity until surveillance video from some of the alleged purchases implicated him.
"He is very skillful in the way he conducts himself," Bill told MyFoxTampaBay.com.
Investigators said David charged $2,969.38 on the Callahans' credit card and used $100 worth of stolen gift cards.
David was arrested on 10 counts of theft of personal identification information, fraudulent use of a credit card, grand theft and dealing in stolen property. He was taken to the Hernando County Detention Center where he is being held on $29,000 bond.
Deputies said the accused has a long history of fraud charges.
In 2008, David was accused of pretending to be a doctor and practicing medicine without a license, as well as identity theft and fraudulent use of a credit card, according to TBO.com.
Like Us On Facebook |

Follow Us On Twitter |

Contact The Author
BEFORE YOU GO
PHOTO GALLERY
Badass Heroes