"Yes, You Can Make It In Fashion" is a HuffPost Style series that profiles men and women across every area of the fashion industry and explores how they rose to the top, how they thrive and practical advice they have for young people trying to break into their world.
Erin Kleinberg is a name you should memorize.
The Canadian sweetheart has been making waves in the fashion industry for years, first by designing her own clothing line and then by co-founding The Coveteur, the style site that peeks inside influencers' closets (she's been in the boudoirs of Hugh Hefner and Kourtney Kardashian). She has since left The Cov to devote all her attention to her namesake collection, which has since been spotted on the likes of Lena Dunham and Jared Leto.
We had coffee with the ambitious, talented and super kind designer to pick her brain on everything from begging getting Mischa Barton to wear her designs to why every fashion-obsessed girl should work retail. Here's what we learned: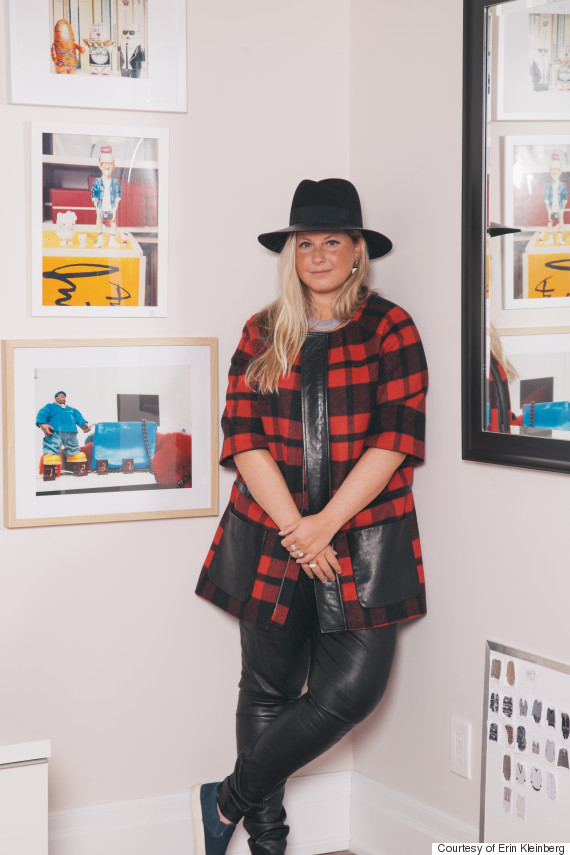 On how she got her start:
I saw Mischa Barton and [my boyfriend and I] were in Toronto where you don't see celebrities that often. This was when Rachel Zoe and celebrity stylists were coming out and my goal in life was to be a stylist. So I said, 'I need to ask her if I can be her stylist, but Rachel Zoe is already her stylist.' And [my boyfriend] said, 'Why don't you ask her if she wants to wear one of your tops?' And I thought that was genius and I saw dollar signs in my eyes and I just zoned in on her and bit the bullet.
There were a million girls going up to her. I said, 'Mischa, I'm so sorry to bother you, but I have these amazing tops and I'd love for you to have one.' She responded with the name of her publicist, but that didn't mean anything to me. So I had to Google and figure it out... I found out how to get her the top, I sent it to New York and she got photographed in it in and I was like okay, this photo is golden. So I went to [Canadian retailers] TNT and Over the Rainbow and showed them the picture and they said, 'Oh, let's do something together.' So I sold to them.
On why every girl interested in fashion has to work in retail:
You have to work in retail because fashion is a business. It's not just about your style or how well you can take a photo or how well your boyfriend can take a photo of you. It's about money and dollars and bottom lines. You know, they're not having so much fun at Zara headquarters, they are trying to make their budgets -- people have to eat. I got a job at Holt Renfrew [a major Canadian department store] in personal shopping, and it was crazy because I sold my tops there at the same time. I got to see how the clothes were retailing while I worked there. It was so cool.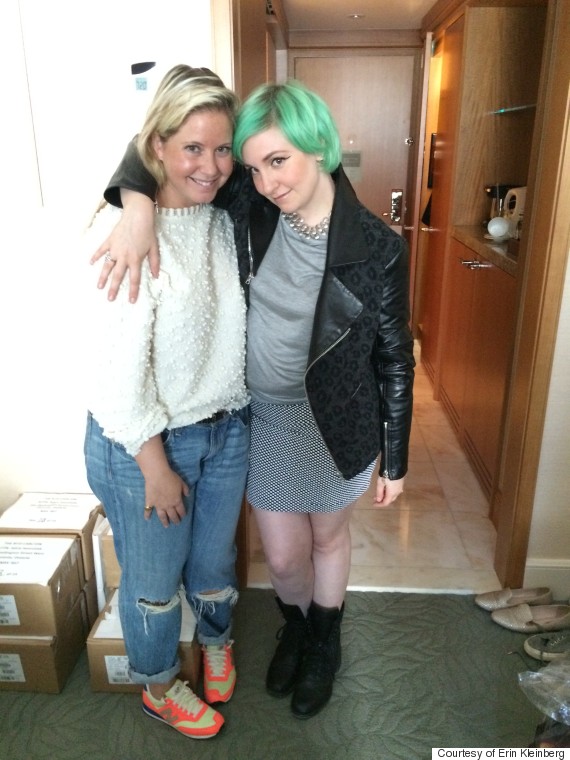 On how raiding closets at The Coveteur helped her with her clothing line:
What I learned is that women have closets full of clothes that they have collected over the years and I love hearing the stories. Everything has a story, like, 'I got this on my honeymoon,' or, 'This is where I stash my pot.' So they have that closet, but they keep a rack of clothes in their room, that is where the pieces lie. Those are the babies -- it's in their room, next to their bed and those are the things they want to wear everyday. I think that's the rack that I want to live in with my collection. For me, it's all about comfort and I want people to want to put these clothes on all the time. That's definitely what I saw from The Coveteur -- that edited rack.
On the most challenging part of her job:
The one thing I find challenging is being the boss -- being the manager. Being 29 and being in charge of people who are... It's not easy. Aside from the age, it's never an easy thing. You have to be so on top of your game that you're on top of their game. You have to be on top of all the games.
On the one trait that has contributed to her success:
I think staying humble is so important. You can really get caught up in all the parties and all the gifting, [but] I really just try and stay humble and know what I'm trying to do. I'm here to create beautiful clothing and to change the world, one EK piece at a time.
To be honest, the one thing that helped me get through was being nice. I know it sounds so silly, but in the beginning it was like this: I had no one and I had no idea what I was doing. I would write someone the nicest email or call them and be so nice that they didn't have a choice but to meet with me. Every employee of mine, from both companies, every email is super nice, every call is super nice, no attitude, you are nice, nice nice. I guess work hard and be nice to people -- it's very Canadian. I didn't have any connections, I'm not model, I just think I was nice and genuine.
You can buy Erin Kleinberg's designs on her e-commerce site, Revolve Clothing and more online retailers.

This interview has been edited and condensed.
BEFORE YOU GO
PHOTO GALLERY
Canadian Fashion Designers To Watch