Is it really possible to land yourself in a relationship with a guy in just 8 weeks? Relationship expert and celebrity matchmaker Amy Laurent says that the first 8 weeks of any relationship is the hardest part to get through, because you're both figuring each other out and getting past your initial insecurities. In Amy's book, 8 Weeks To Everlasting: A Step-By-Step Guide To Getting (And Keeping) The Guy You Want, Amy details what you can do during the first 8 weeks of a relationship to figure out whether the person you're dating is right for you, and to keep your relationship on the road to exclusivity. Amy says that using this timeline is also a great way to figure out if a guy is serious about you or not. If a guy is interested in you, he's going to be consistent during those entire 8 weeks, and continue to ask you out. If you're dating a guy who simply wants something casual, it's not going to last 8 weeks.
For more of Amy's dating and relationship tips, view the slideshow below:
PHOTO GALLERY
Amy Laurent's Relationship Tips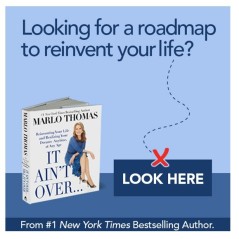 Add Marlo On Facebook:
Follow Marlo on Twitter:
Sign up to receive my email newsletter each week - It will keep you up-to-date on upcoming articles, Mondays with Marlo guests, videos, and more!