What do you when you reach a point in your relationship where you're tired of telling your partner to stop doing the things that bother you? Relationship expert and celebrity matchmaker Amy Laurent says to understand that relationships will not survive if one side is not going to do the work. You can't change people, and if you've tried and you feel that you've done everything on your end to get through to your partner, and he or she does not want to change, you need to decide for yourself if you still want to be in this relationship. Life is short and it goes by so fast -- to waste any time being unhappy is a huge disservice to ourselves. If you've found yourself stuck in this place, one option is to seek marriage counseling to help resolve this issue.
For more of Amy's dating and relationship tips, view the slideshow below:
PHOTO GALLERY
Amy Laurent's Relationship Tips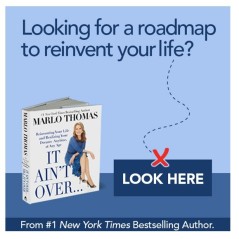 Add Marlo On Facebook:
Follow Marlo on Twitter:
Sign up to receive my email newsletter each week - It will keep you up-to-date on upcoming articles, Mondays with Marlo guests, videos, and more!