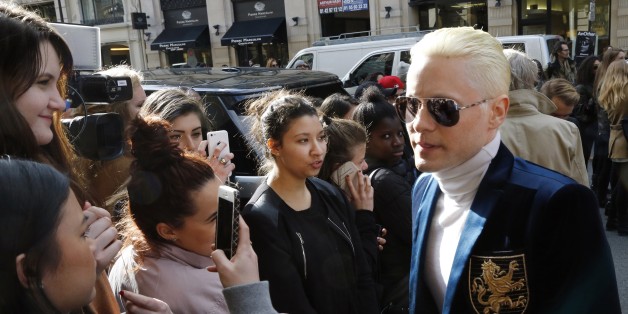 It's a big week for Jared Leto's hair. After getting it cut off on Monday in preparation for his role as The Joker in "Suicide Squad," Leto showed up in France for Paris Fashion Week with his hair bleached blond.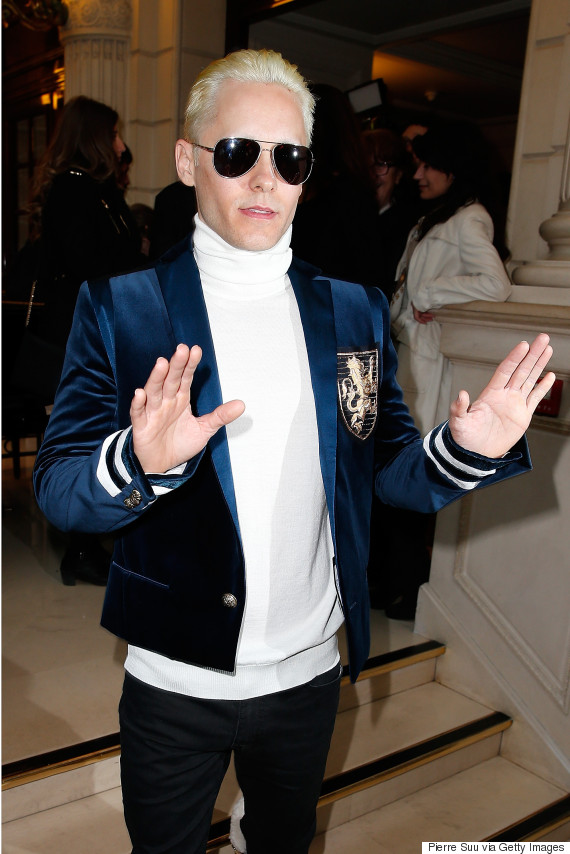 As @superherofeed noted, the big change might be the first step in a multi-part transformation for Leto, as The Joker's hair is normally green.
This isn't the first time Leto has come to Paris with blond hair. Here he is in 2011.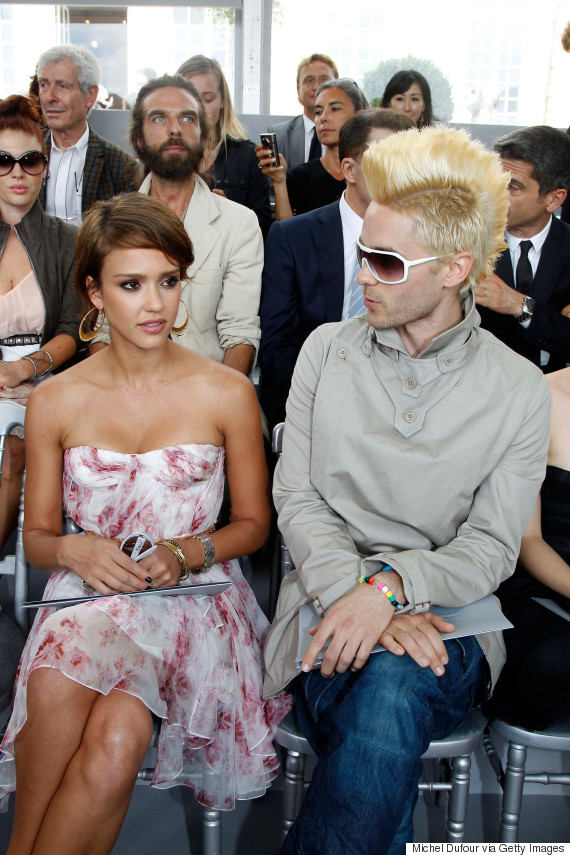 Leto was the second famous person to arrive in Paris with a bleached look, following Kim Kardashian. She's not playing The Joker in anything, as far as we know.
BEFORE YOU GO
PHOTO GALLERY
The Many Looks Of Jared Leto