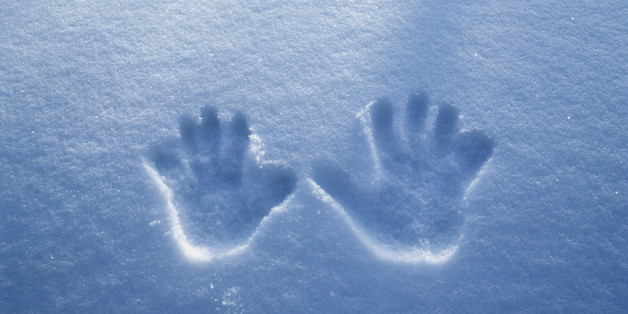 A Syracuse University pledge may lose four fingers to frostbite after being forced to do push-ups in the snow, NBC News reports.
Two of his allegedly cold-hearted fraternity brothers face criminal charges of hazing in the first degree, according to Syracuse police.
The Associated Press reports Nu Alpha Phi fraternity brothers took three pledges to a park on Saturday night. The brothers allegedly forced the pledges to do push-ups and crawl through the snow as a punishment for doing chores incorrectly.
Though it was 19 degrees outside, NBC reports, pledges wore no gloves and no coats besides hoodies. Investigators told Syracuse.com that after half an hour, the brothers distributed handwarmers and walked the pledges back to campus, but one unidentified 20-year-old student was experiencing pain in his hands.
"He ran his hands under warm water, but his hands were still extremely painful," police said in a release provided to the Associated Press. He went to the hospital the next day, where doctors reportedly diagnosed frostbite and told him he could lose the ring and pinky fingers on both hands.
"Obviously he's concerned because this could be a life-altering injury," said Syracuse Police Lt. Eric Carr.
Syracuse police arrested two Nu Alpha Phi members, Tae Kim, 19, and Jeffrey Yam, 21, CNY Central reports. They were charged with first-degree hazing, a Class A Misdemeanor that carries a maximum sentence of 12 months in jail.
The two other pledges have refused to co-operate with the police, Syracuse.com reports.
The university was quick to voice its displeasure.
"I want to take the opportunity to reinforce Syracuse University's zero tolerance policy on hazing," wrote Rebecca Reed Kantrowitz, Senior Vice President and Dean in the Division of Student Affairs.
"We must all be committed to creating a campus that respects the dignity and rights of all its members," she added. "Our community is stronger because of those who have come forward and taken a stand when these instances do occur."
BEFORE YOU GO
PHOTO GALLERY
A Brief History Of Hazing