What are the biggest mistakes that sabotage relationships? Relationship expert and celebrity matchmaker Amy Laurent says that the number one killer of relationships is lack of communication. When people stop communicating, and one person really stops trying, it's a surefire sign that your relationship is not going to last. This can creep up on you without you even realizing. People also indirectly sabotage their relationships by becoming complacent, and taking their partner for granted. When you get too comfortable, being complacent can easily start seeping into your relationship, and at some point it can make your partner say, "Well maybe I can find someone who will appreciate me more."
For more of Amy's dating and relationship tips, view the slideshow below:
PHOTO GALLERY
Amy Laurent's Relationship Tips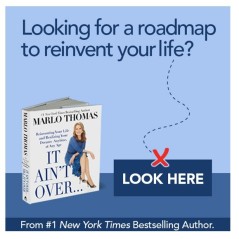 Add Marlo On Facebook:
Follow Marlo on Twitter:
Sign up to receive my email newsletter each week - It will keep you up-to-date on upcoming articles, Mondays with Marlo guests, videos, and more!