What are some signs that it's time to end your relationship? Relationship expert and celebrity matchmaker Amy Laurent says there's one major indicator that will tell you that it's time to call it quits. If your relationship is causing more stress and anxiety for you than happiness, it's time to move on. Relationships are meant to enhance your life, not complicate it, and the right relationship will bring you more happiness than stress and frustration.
For more of Amy's dating and relationship tips, view the slideshow below:
PHOTO GALLERY
Amy Laurent's Relationship Tips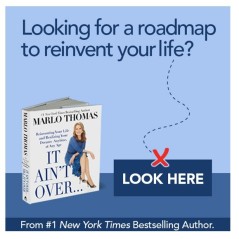 Add Marlo On Facebook:
Follow Marlo on Twitter:
Sign up to receive my email newsletter each week - It will keep you up-to-date on upcoming articles, Mondays with Marlo guests, videos, and more!